Bags have evolved from mere objects for carrying goods and items to become an integral part of fashion and outfits. Today, it is not uncommon to see women wearing handbags that match their outfits. The younger generation also holds bags with high regard, and you find various street-wear pairing outfits with complementary, casual-looking bags.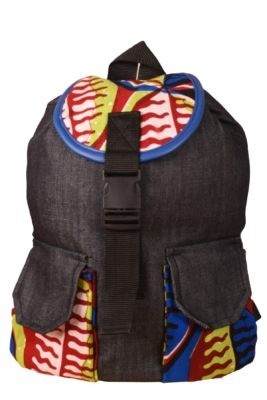 African print bags have also desecrated the fashion industry, taking it by storm. They have been gaining traction, not only in Africa but also all over the world. African bags handmade by professional and talented artisans, for instance, come in a wide range of colors, patterns, and styles, but most importantly, they are authentic products; made by real people and not machines.
If you plan on investing in an African-themed bag, you can choose from a large selection of designs. Below are some of the common types of bags and how to wear them.
A backpack is a type of bag used to carry items and belongings on the back. It is relatively large to increase its carrying capacity, and you can take it around wherever you go. Backpacks have been used in ancient civilizations, dating back to 3,300 BC.
The bag comes with two suspension straps that allow you to suspend the load on the back through the shoulders. They are also used to distribute the weight on both shoulders. Besides, they come with a top loop that lets you carry it by hand. While you can use it to carry daily essentials to work or school, backpacks come in handy when you're head on a trip and you'd like to pack lightly. You can choose our Big Five Backpack or our Giraffe-themed Backpack for a bag that's synonymous with an African safari and provides enhanced comfort and cargo capacity.
Daypack
Most people confusingly call daypack bags backpacks, yet the two are different. Daypack African bags are relatively smaller and primarily feature two compartments, one large and a smaller one on the outside. They are lighter and compact, making them ideal for use in the office and school. In fact, a laptop bag is considered a daypack bag, as it allows you to carry specific items you need for the day.
They might be designed for use at work or school, but that doesn't mean that you can't wear them to complement your outfit. Fashion-focused consumers can choose from a wide range of colors and materials, including black, blue, Ankara, and faux leather.
A shoulder bag is a bag that features a long strap used to hang or suspend the bag from the shoulders. The loop strap is usually attached and securely reinforced on the bag, and you can carry it hands-free when looped over the shoulders. The straps are the only thing that differentiates shoulder bags from other kinds of bags. You'll find them with thin, thick, long, or relatively shorter straps. However, if you select African shoulder bags, you'll stand out in all aspects, not only with the long strap but also in print and style.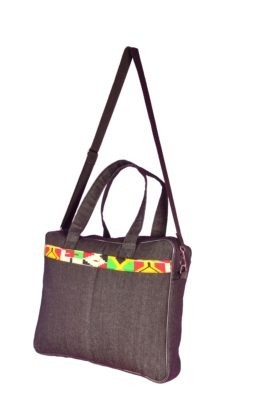 You can wear them on one side, or you can find the cross-body designs, whose straps go across the shoulder to hang the bag on the opposite side of the supporting shoulder. It's the best option if you'd like to relieve the burden on one shoulder as the cross-body designs help distribute the weight throughout the body.
A handbag is a small bag used by women and ladies to carry everyday essentials and small personal items. Like the shoulder bag, a handbag can also be worn on the shoulder. However, it was named so because it looks perfect when worn by the elbow (crook of the arm). That's because they come in shorter straps, such that you can't comfortably wear them over the shoulder. In that case, it would help if you carried it by hand.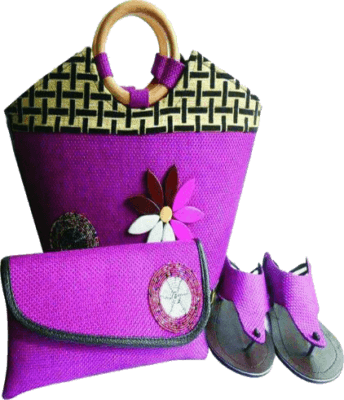 If you choose to buy African handbags with bright and bold colors, ensure you wear them with matching outfits. Whether you choose a black leather handbag or this leather-taibo handbag, the secret to looking good is to wear it with a tinge of confidence.
Satchel
A satchel is also called a messenger bag and was used mainly by couriers. Today, they've become part of contemporary fashion with various designs. In the past, it was a typical bag made of cloth and a strap. The strap was worn over the shoulders and across the chest to suspend the bag on the lower back.
Today, satchels feature different designs. You can easily find African-themed satchel backpacks with double-bucked straps, a front pocket, and usually feature a blend of African print and authentic leather.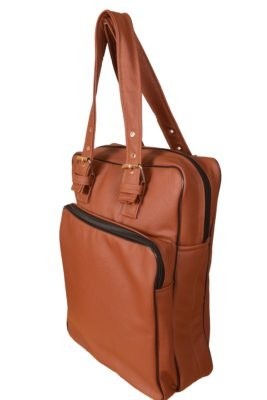 If you thought bags are solely for carrying important stuff and personal items, then you're wrong. African bags come with a unique character and style to complement your look. Besides, you can choose African bags handmade, based on the occasion. Regardless of the type you choose, you'll be guaranteed that the African character in the bag will make you stand out from the crowd.