Loafers rank among the most stylish footwear in the fashion industry. They provide a distinct classic and refined character that exudes elegance and an aura of flattery. Loafers have been around since the early 1950s, and they came in a wide range of materials and colors. You wouldn't miss men adorning penny and tassel loafers to go with their various outfits. African loafers might be newcomers in the fashion sector, but they've been gaining ground in the fashion industry, coming hot on the heels of some flagship brands, such as Gucci and Louis Vuitton.
Purchasing a pair of African-themed loafers shouldn't seem like a loss because these shoes have a minimalistic design and provide enhanced versatility. Therefore, you can match them with virtually any outfit for a specific occasion. Remember, the way you wear your men African loafers is highly important. If you've had challenges in the past trying to match your African loafers with a particular dress code, here are some simple fashion hacks to help you wear loafers like a dapper man.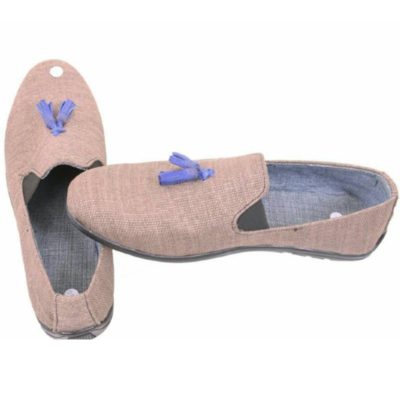 Loafer with Jeans
It's not uncommon to see men walking the streets with jeans and loafers. It's a fashion trend that has been there for years. Not only do African loafers offer you the chance to put on your favorite denim, but they add a unique tinge of fashion and smartness. There are no limits to how many jeans outfits you can match with your men's African loafers. You really need not play by the rules; however, a straightforward piece of advice that has worked in all jeans/loafer outfits ensures that the denim is a bit shorter and exposes your ankles. For instance, you can wear black African suede loafers with ripped or washed jeans and achieve a charming, flattery look. The secret is to a top that contrasts perfectly with the bottom, and the loafer will add the "cherry on the cake."
African Loafers with Blazer
Another crisp combination is to wear African loafers with a blazer. Such a combo works well when you want to achieve a smart-casual look. An upside to wearing loafers with a blazer is that you can choose a single or double-breasted blazer. You also have several options for the bottom, ranging from jeans, chinos, and pants. When you consider a blazer, trouser length and color contrast mean the difference; again, ensure the bottom is on the shorter side, and please ditch the sportswear tops because they ruin the brilliant casual theme. Instead, look for a fitting T-shirt with a subtle monochrome tone. It keeps the look classy and not too showy.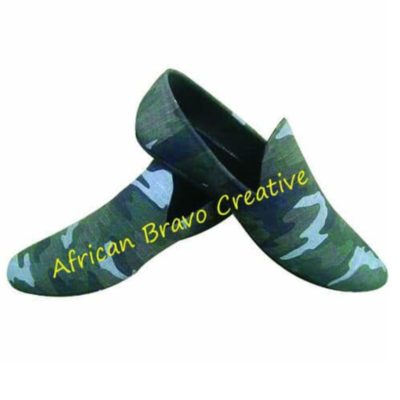 Loafers with Suits
If loafers work with jeans and a blazer, then they'll also match with suits. The rule of thumb, again, is to ensure the trouser length reaches the ankle. The major question becomes: Should I wear socks or not? One fascinating thing about fashion is that sometimes beauty and elegance come from breaking the rules. It all narrows down to personal/a client's taste and preference. When thinking of wearing loafers, think of socks as a pocket square. If you love them, show them off, but stick to the traditional, no-socks rule if you don't. The latter has recently gained traction. It would be best to try it when the occasion and weather permit.
With Chinos
Summer is here, and there is no better time to rock your loafers with chinos than now. Whatever the event, you can adorn your khaki, blue, or brown chinos with loafer are among men's favorite summer outfits. If possible, find brightly colored chinos, although you'll have to be quite particular about the African loafers you wear. Wear your chinos with a shirt or t-shirt and a belt, and leave the socks this time. You'll love the outfit; your friends will love the outfit too.
Loafer Material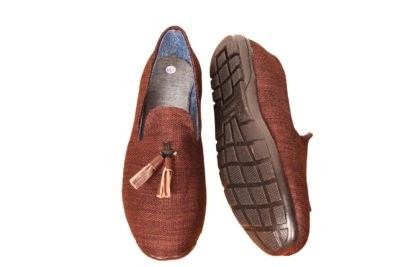 Loafers come in all types of materials, but African suede loafers offer the highest versatility. You'll appreciate that when you want to dress them up or down. Furthermore, suede has some texture that balances quite well with the flat-sole and minimalistic design of the African shoes. They are neither showy nor super formal, making them a suitable footwear option for a semi-formal dress code. Instead, you can also wear African leather loafers, but that calls for a high sense of style. The design of the shoes will be the differentiating factor between a classy outfit and a douchy/prepped look. If you plan on attending a formal event, it will help to find patent leather loafers. The leather has a glossy appearance that adds an incredible shine and dresses up your apparel.
If you'd like to jump into the loafer fashion trend, you can do it in style and uniqueness by investing in African-themed loafers. Like any other loafer style and design, African loafers offer high versatility. The only difference is that it makes you stand out with its unique texture, design, and colors.