Unlike other body shapes, the athletic body does not receive as much emphasis online. However, that does not mean that individuals with an athletic body shape should feel insecure or less confident in themselves. The perfect style combination will highlight your curves and bring out the best aspects of your beautiful body. Below are a few pointers to consider when you are dressing up your athletic body shape.
People with the athletic body shape have a somewhat rectangular figure, where the shoulder and hip and shoulder measurements are nearly the same. They are not particularly curvy and, as such, have little depth in both their upper and lower body. Their waist is not very small, and it does not dip excessively deep inward. Instead, the waist is relatively straight up and down. Generally, the weight of individuals who have an athletic body shape is fairly distributed throughout their bodies.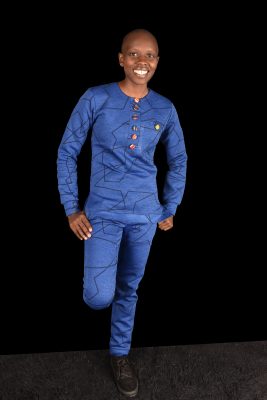 Guidelines for Dressing the Athletic Body Shape
Draw attention to your arms
As indicated above, individuals with an athletic body shape have the same hip and shoulder measurements. However, by drawing more attention to your arms, you can create the illusion of smaller shoulders, thus giving you more depth around your hips. Unlike individuals with a pear/ triangle body shape who draw attention to their arms using bell sleeves, individuals with an athletic body shape should minimize the amount of fabric around their arms. Therefore, they should wear more racerbacks, halter styles, and strapless clothes.
Individuals can also show off more of their chest so that they can create a contrast for their arms. Instead of wearing turtlenecks, individuals should embrace scoop and round necks. Examples of strapless clothes offered at African Bravo Creative that are perfect for individuals with an hourglass figure include our blue, brown, and purple kitenge maxi dresses. Although they have different designs, each of them draws attention to the arms while showing off a bit of your shoulders. Purchase either of these dresses today, and we will deliver them to your preferred location as soon as possible.
Downplay your shoulders and elongate your neck
When you have an athletic body shape, you want to downplay your shoulders, thus making them look less broad. Avoid wearing outfits that have more detail around the neck, such as bell sleeves. If you choose to wear an outfit that has fuller sleeves, ensure that the sleeves are plain and fitting. This rule goes for both long sleeves and short-sleeved shirts and dresses. If you want to wear outfits that elongate your neck, always wear those that have minimal detail around the chest and lower neck. In simpler terms, keep these regions bare and avoid turtle necks.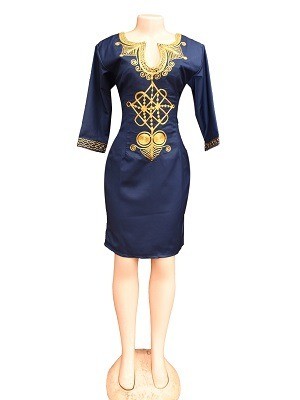 Examples of dresses offered on our website that fit this description are the geometric African dress and the Beautiful and classy figure-hugging dress. Although the geometric dress offers more coverage around your neck, the minimalistic detail at the chest ensures that it elongates your neck. Both dresses can be worn in semiofficial settings, especially when paired with a blazer. Purchase either of these dresses, and we will deliver them to your preferred location as soon as possible.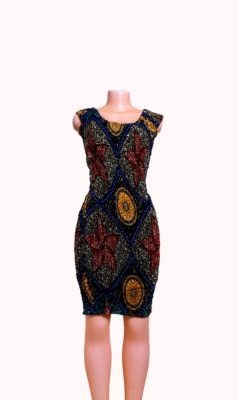 Wear statement collars and other embellished necklines
If you might find it difficult to wear sleeveless or short-sleeved dresses because of fashion or religious preferences, you can still maintain the illusion of a longer neckline and less broad neckline. Opt for clothes that have statement collars or any other embellished necklines. Minimalistic detail around your chest and neck, not shoulders, will give you the illusion of a longer neckline. However, as indicated above, statement collars and embellished necklines do not include turtlenecks.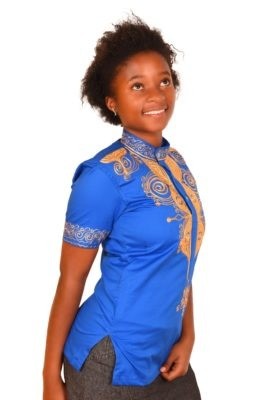 Examples of clothes offered on our website which have statement collars include the African Blouse, which has a beautiful mandarin collar. The collar is made using thick material to ensure that it stays put even after frequent wear and washes. Purchase the African Blouse today, and we will deliver it to your preferred location as soon as possible.  Clothes with embellished necklines have intricate detail around the neck. This detail can be in the form of fabric or designs. Examples of clothes we offer that have embellished necklines include the Bee African dress, which has a beautiful silver statement design. Purchase the bee African dress today, and we will deliver it to your preferred location as soon as possible.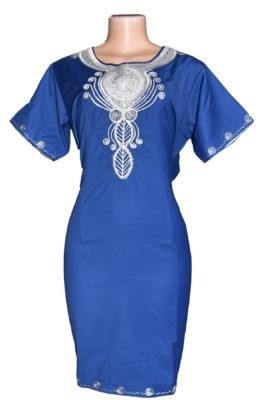 Tuck in your tops
The suggestions above pay attention to your shoulders and neckline. However, other sections are also important when you are trying to look beautiful and classy. One of these body sections includes the waist, which has the capacity to make you look more feminine. If you want to accentuate your waist and make it look more defined, you should always tuck in your tops. Tucked-in tops also make you look neater and would ultimately make your outfit look refined and classy. If you do not want the pressure of having to tuck in your outfits from time to time, you can opt for body suits, which give you a more symmetrical look.
If you opt for shirts or t-shirts, like the beautiful assortment of t-shirts we offer on our website, we recommend that you always tuck in your shirt. Always purchase shirts that are well-fitting and give you enough to tuck them into your shorts. Of course, this rule does not apply to crop tops. Also, if you are wearing a high-waisted pair of trousers or shorts or a high-waisted skirt, you can wear a smaller shirt or t-shirt. Purchase our t-shirts today, and we will deliver them to your preferred location as soon as possible.
Always incorporate a belt.
If your bottoms have belt loops, never skip on the opportunity to wear belts. The same rule goes for dresses. If a designer incorporates belt loops in their outfit, it is probably because they thought that a belt is part of the outfit and it would enhance your look. However, just because an outfit does not have belt loops doesn't mean that you shouldn't wear a belt. When wearing dresses, a belt will be your best friend as it will create more definition to your waist, giving you the illusion of an hourglass figure.
If you are wearing a two-piece outfit, the belt will not only give your waist more definition. It will also make your outfit look more synchronized by creating the illusion of continuity. If you properly incorporate your belt, you might manipulate your two-piece outfit to look like a one-piece. This is perfect for official settings or glamorous occasions like weddings.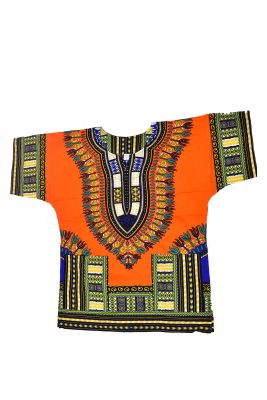 Wear jackets with elastic waist styles
During the cold season, you will need to wear overcoats and jackets and blazers. As you shop for your winter supplies, always go for those that have elastic waist styles. These overcoats will define your waist and make it look smaller. As such, they will ensure that you look classy and elegant even when the cold air is freezing your lungs. Always remember that although you want to keep warm, your clothes should also have a fashionable appeal at all times.
If you are not wearing overcoats, you can wear hoodies or sweaters that have an elastic waistband. Feel free to purchase any of the hoodies, bomber jackets, or sweatshirts we offer on our website, as they have an elastic waistband. Some of the outfits we offer, like the elastic kitenge suit, also have an elastic waist style. Purchase our elastic kitenge suit today, and we will deliver it to your preferred location as soon as possible.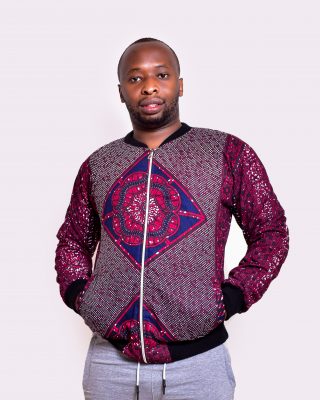 Pick a thin belt when wearing dresses.
We mentioned above that you should always incorporate a belt if it matches with your outfit. However, stay away from thick belts as they will make your waist look larger, which is not the look you are going for. Instead, go for thin belts that will create more definition and look more symmetrical with your outfit. Examples of belts that would suit you perfectly include the chain belt, which also couples as an accessory.
Always remember your confidence and your smile.
It doesn't matter how beautiful or elegant your outfit looks if you don't finish your look with some confidence and a smile. Always walk with your head held high and make a graceful stride at all times. If an outfit makes you uncomfortable, opt against wearing it as your lack of comfort will reflect to those around you, making you look less confident and timid.
The same rule goes for those who like wearing high heels. There is no need to dress up your outfit with very high heels if you aren't confident in your skills. Wear a low heel, some sandals, or flats as you give yourself time to practice and become more conversant with walking on higher inched heels.  Of course, always smile, and no, we do not mean that you should look goofy and awkward. We mean look gorgeous, confident, and radiate joy whenever you interact with others.