Travelling can be hectic and a generally unpleasant activity if you do not have all the items you need. These items may include storing your commodities safely or keeping yourself comfortable as you are traveling. At African Bravo Creative, we understand that you need to have your mind at ease during your travels. We create durable items that will serve your needs over a long period of time. These items will also remain colorful, ensuring that you look elegant as you travel. Below are some of the items offered on our website that will serve all your traveling needs, whether for an extended vacation or a short visit to the upcountry.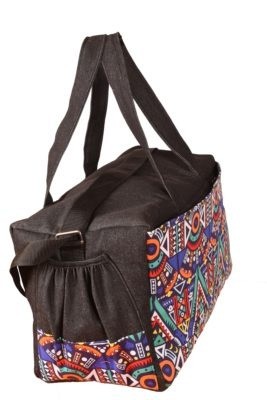 Long-distance traveling often means having a large bag to store all your clothes and utilities. The bags may also be used to store all the items you may purchase at your destination. Traveling bags are a must-have in every individual's closet. Besides, they can be used to store excess items like bedsheets in your home. They may also be used to store your clothes when moving from one apartment to another. When choosing a traveling bag, it is important to consider the durability and space of the bags. Depending on your needs, you may also choose a bag with partitions or one that provides a large primary space.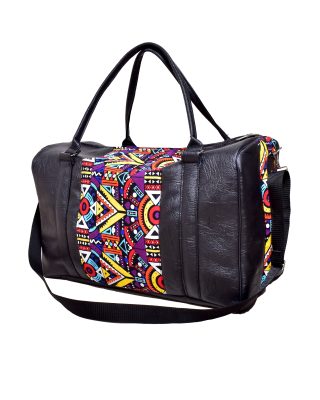 Our bags are made using either jeans or leather to ensure durability. Some of our bags have a front pocket, which gives you room to store small items that might be lost if kept with other items. Our bags have two pairs of straps, a long shoulder strap, and a shorthand strap. As such, you may carry the bag at the shoulder or hand, depending on your preference. Purchase your traveling bag today and have it delivered to your preferred location.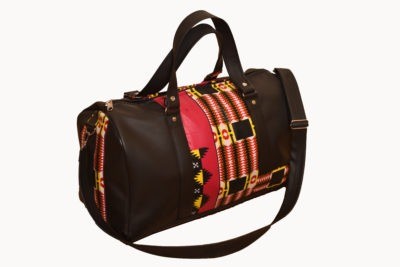 Everyone who has been on a long-distance trip knows that often your large bags are stored separately. This means that if you put small necessary items like loose cash in those bags, they will be inaccessible to you until you alight from the public vehicle. This may be worse when traveling by plane as nobody wants to keep ruffling through their suitcase to find their ticket, passport, or visa. Whenever you are making a long trip, you should always have a small bag to conveniently carry all your small items while making them accessible for easy retrieval.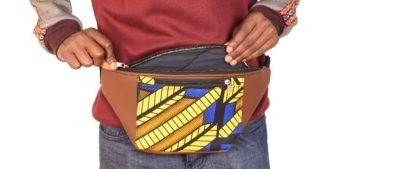 Why Travelers's Document Holder?
At African Bravo Creative, we understand all your traveling needs and have, therefore, created this traveler's document holder to serve all your needs. The document will accommodate your visa, passport, tickets, and identification cards while creating room for that packet of mint or peanuts that you might want to chew on throughout the day. It may also be suitable for carrying your phone or iPod. The document's holder has a front pocket that conveniently allows you to partition the items in your possession. Since it is worn at your waist, it is safer and will be suitable for settings that are crowded and prone to pickpockets and thieves. Purchase the traveler's document holder today and have it delivered to your preferred location.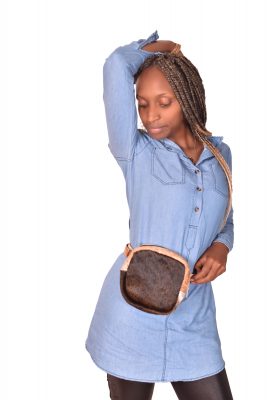 Often, people take a nap when they are on a long-distance trip, regardless of whether they are traveling by ship, bus, train, or plane. Taking a nap on the stiff seats might create a strain on your neck and shoulders. Individuals who want to maintain their comfort as they doze off often carry a traveling neck pillow with them. The neck pillow will support your head while protecting your neck from the rigid back of your seat. This will keep stiff necks away and have you comfortable throughout your travel.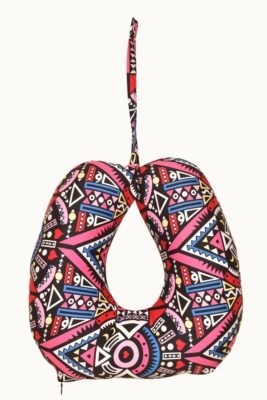 Why our Travelling pillow
The traveling neck pillows offered at African Bravo Creative are fluffy to ensure that you are comfortable and at ease as you travel. They are also made with soft fabric to ensure that the pillow does not itch you or stimulate a rash. Our pillows are made using African fabric that makes them colorful and unique. They make you look classy as you travel and is a way of celebrating the African heritage. Purchase your traveling neck pillow today and have it delivered to your preferred location as soon as possible.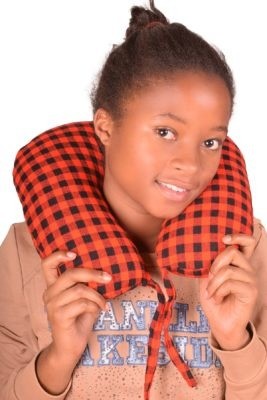 Night travels are convenient for those traveling with a public vehicle since you can sleep in the vehicle and wake up upon reaching your destination. However, night travel can be very chilly, late hours at night. The Maasai blanket will come in handy for this situation since you can easily cover yourself up when it gets very cold. Maasai blankets can be used to supplement your jacket or sweatshirt, especially when the weather is too chilly. It can cover up your whole body, including your feet, as you relax in your seat. It will also serve as a cover-up if you are wearing a rather short dress or skirt.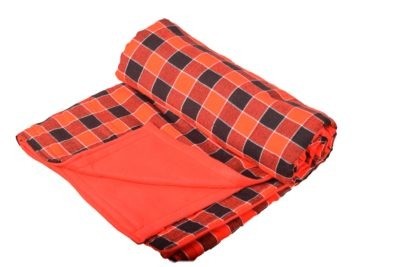 At African Bravo Creative, we make our Maasai blankets using freeze cotton material to keep you warm. This blanket is very durable and will retain its color after frequent washes and prolonged use. It may be used to supplement the baby shawl when you are traveling with your baby. Since the internal fabric is rather soft, it will not irritate your child's tender skin or cause rashes. Purchase your Maasai blanket and have your traveling needs sorted.