The hourglass figure is constantly praised on social media for being the golden look among women. However, what exactly is this figure? Also, if you have an hourglass body shape, how can you ensure that you compliment your body whenever you dress up? Below are a few pointers to consider when dressing up if you have an hourglass body shape.
What is the hourglass Figure?
The hourglass body shape is a commonly known figure, frequently praised and emphasized by media outlets. Individuals with an hourglass body shape have an exceptionally curvy bodies. Their burst and hip measurements are almost even. Also, they have a well-defined waist that dips in, thus emphasizing their larger bust and hips. This gives them an hourglass figure. Individuals with an hourglass figure often have fuller busts, hips, and thighs.
Guidelines for Dressing the Hourglass Figure
Always define your waist
If you have an hourglass figure, flaunt it. Do not hide under baggy, loose-fitting clothes. Instead, wear fitting clothes that emphasize your slender waistline. Pick dresses that dip at the center, thus making your waist look even slimmer. Also, wear jumpsuits that are slimmer at your waist to give you a more defined shape.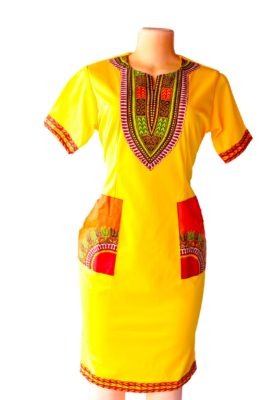 At African bravo creative, we have the elastic kitenge suit and the elastic African suit. These suits are more tightly fitting at the waist region to give your waist more definition. They also have flowy fabric at the waist down, enabling you to hide your stomach if you might have gotten carried away and overindulged. Dresses that define the waist include all our body con dresses, the Moroccan dress, and the white dress with kitenge fabric. Purchase either of these outfits today, and we will deliver them to your preferred location as soon as possible.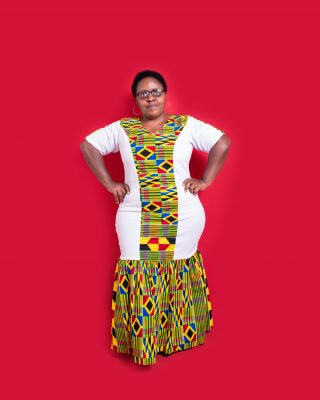 Wear Fitting Shirts
Since you want to define your waist, go for fitting shirts, t-shirts, or tops. Bodysuits will be highly advantageous as they complement your figure and show off your curves. If you are wearing your top with a skirt, trousers, or shorts, always tuck in the top to make sure your waist is defined. However, this rule does not apply when you are wearing a crop top. If you are wearing a crop top, always wear your bottoms with a belt or make sure that the waist is well-fitting to ensure that your waist looks beautiful.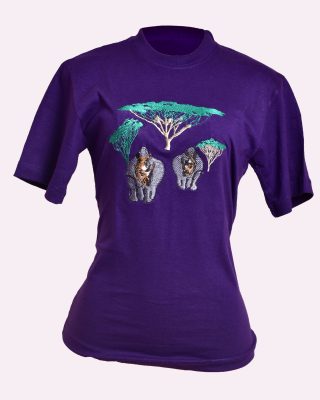 All our t-shirts at African Bravo Creative are well-fitting. Therefore, they will be suitable purchases for all individuals who have an hourglass figure. Alternatively, the African blouse will also show off your slender waist and larger bust, making you seem beautiful and elegant. Purchase either of our t-shirts or the African blouse today, and we will deliver it to your preferred location as soon as possible.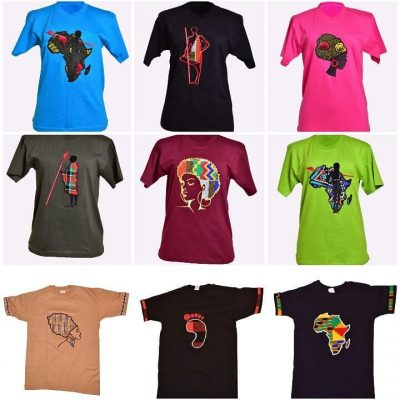 Your outfits should give you ample room in your chest region
This is a direct guideline, but some individuals still do not consider their burst size when shopping. When a top or dress is too tight at the bust, it makes you look choked and uncomfortable, which is unflattering. It also highlights the nature of your bra, which does not look cute. This effect is worse in shirts, as often, we come across individuals wearing a shirt that is so tight that middle buttons do not close properly. In some instances, this button gives in public settings, giving everyone an unsolicited view of your undergarments. Always ensure that the outfits give enough room around your chest region. Fitting outfits do not equal tight and suffocating.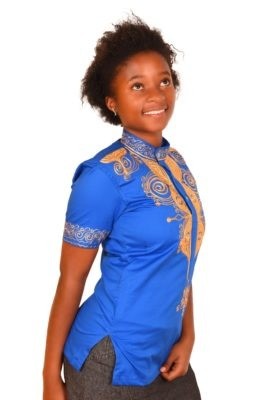 Go for bomber jackets with elastic waistbands
As indicated above, if you have an hourglass figure, you should always define your waist. This rule applies to jackets, where you should opt for bomber jackets that have an elastic waistband at the hem. If you are wearing this jacket with a pair of jeans, the elastic waistband will make your waist look slimmer. As such, you will maintain the look of your hourglass figure. Bomber jackets are warm and classy. However, they will not complement a dress well. Therefore, limit the use of bomber jackets to trousers, especially jeans.
At African Bravo Creative, we have a variety of bomber jackets that would be perfect for an individual with an hourglass figure. These include the kitenge, Ankara, or the purple bomber jackets. All our bomber jackets are unisex; therefore, you can pick your preferred design and add a pop of color to your wardrobe. Also, we make our bomber jackets using durable material to ensure that they are long-lasting and will serve your needs over a long period. Purchase either of our bomber jackets today, and we will deliver them to your preferred location as soon as possible.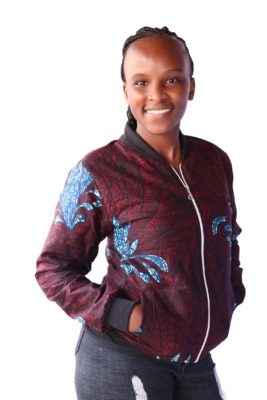 Always go for fitting overwear
While we are on the topic of overwear, always ensure that you go for fitting overwear when shopping. These include coats and blazers. Of course, you may not always get overwear that dips at the center. However, you should always look for more fitting ones as they will complement your figure beautifully. We recommend that you browse our collection of hoodies which are warm, fitting, and beautiful. They are also unisex; therefore, you can choose your preferred design and wear your hoodie confidently.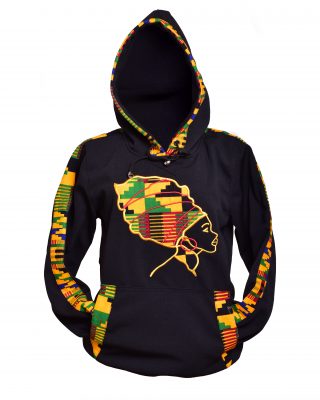 Examples of hoodies offered at African Bravo Creative suitable for an individual with an hourglass figure include the Afro woman hoodie and the Mama African Hood. Alternatively, you may prefer our beautiful sweatshirts, such as our grey rhino sweatshirt. Both our hoodies and sweatshirts have elastic waistbands at the hem, thus ensuring that they emphasize your slim waist and show off your beautiful hourglass figure. Purchase either of our sweatshirts or hoodies today, and we will deliver them to your preferred location as soon as possible.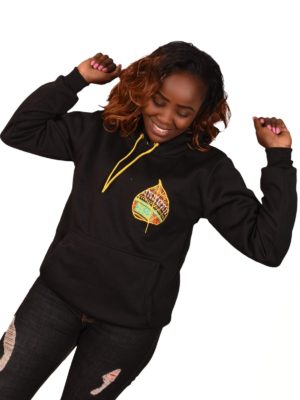 Bodycon dresses are a plus
If you want to show off your figure and make all those around you jealous, then body con dresses will be your best friend. They will show off your dips and curves, making you look more exquisite and glamorous. Body con dresses are incredibly flattering for individuals with a less protruding stomach. When wearing a body con dress, always make sure to not excessively indulge as you will risk having your belly showing off. However, you may seek our body cons with hard or thick fabrics, which will hide excess stomach fat and keep you looking slim around the waist.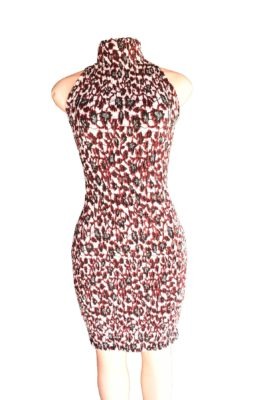 The body con dresses offered at African bravo creative are made using thick hard material to ensure that your stomach is well hidden and you can indulge to your liking. Examples of body con dresses include the beautiful turtle-neck body con dress. We make both dresses using durable fabric to ensure that the dress does not fade, stretch out, or tear after subsequent wear or washes. Purchase either of our bodycon dresses today, and we will deliver them to your preferred location as soon as possible.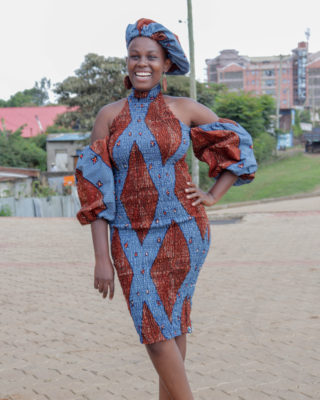 Avoid Boxy styles
Boxy styles are cloth designs that don't have a defined waist. Instead, the dress flows symmetrically, thus giving the illusion of a rectangle. When you have an hourglass figure, box styles will create more weight around your stomach, making you look very unflattering. Wearing a boxy style is denying justice to your figure. Therefore, avoid boxy styles and opt for clothes that dip at the center. This goes for both tops and dresses.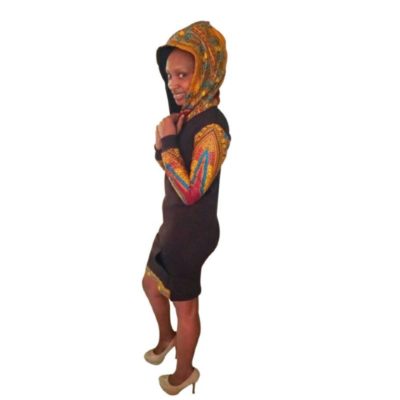 Examples of preferable dresses on our website include hood dress-freeze, which is nicely fitting to ensure that it shows off your curves. We make the dress using cotton to ensure that it keeps you well aerated throughout the day. It is also thick to keep you warm in case the weather becomes too chilly. The hood dress-freeze is durable. Therefore, it will not fade, stretch out, or tear after frequent washes. Purchase the hood dress-freeze today, and we will deliver it to your preferred location as soon as possible.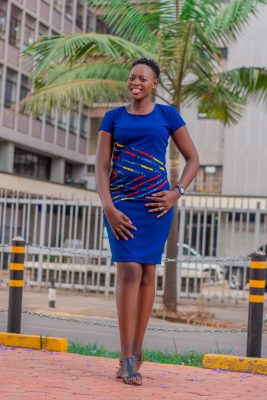 Fitting silhouette dresses are complementary
Sheath silhouette dresses are not preferred for individuals with other body shapes. However, they are a go-to for those with an hourglass figure. Dresses with a sheath silhouette are perfectly fitting, and you should avoid them if you do not have a defined waist. They have slits at the hem to ensure ease of movement. This emphasizes how fitting and unforgiving they can be. If you have an hourglass figure and are confident in your style, include a few sheath silhouette dresses for those special dinner dates.
If you wear loose-fitting dresses, incorporate a belt
Although we recommend going for fitting pieces, having a few loose-fitting or maxi dresses is inevitable. Whenever you are wearing a maxi dress, always wear a belt. This is because a belt will define your waistline, thus ensuring that your hourglass figure is visible. Do not be shy to invest in various types of belts, including slim belts and chunky belts. Also, always tuck in your top and incorporate a belt when wearing trousers, shorts, or skirts to bring more definition to your waist.