If you thought African print accessories only look good on women, you could never be more wrong. Adding some unique and elegant additions to your wardrobe can make all the difference, regardless of your style. The additions are the final touches you need to compliment your look. What's more, you can easily incorporate them into your plain colored attire to add some splash and vibrancy.
African print accessories highlight your style and individual personality and will make you stand out no matter the event. For instance, if you feel a little blue. Having some bright colored African-themed accessories will raise your spirit and everyone else around you. Be ready for countless compliments which will make you feel confident and prepared to face the rest of the day.
African-themed accessories for men are bold, unique, and incredibly versatile. For instance, you can comfortably wear a stylish African-themed necktie to the office. As a bonus, you can also wear them to casual events, wedding, birthday, graduation ceremony, etc. If you work from home, wearing an African print tie adds some life and vitality during video conferencing calls. Also, you can rock an African bow tie to a dinner night with friends or even to a wedding. The idea is to find accessories that blend well with your outfit, add some sophistication and leaves you feeling cool, confident, and truly African.
Here Are Some Must-Have African Print Accessories for Men
Smart

and

Stylish Neckties
If you plan to meet with some of your long-time friends for dinner and drinks. You can never go wrong wearing an African tie over a plain shirt. You can go with a white or black plain colored shirt. Either short or long-sleeved, depending on the colors and patterns on your Ankara fabric will do the magic. Take time and look through your wardrobe, trying out different combinations until you find the perfect match.
Elegant and stylish neckties are also a great way of expressing yourself. And are even better if you are looking to impress your better half on a date night. For dates, keep in mind that people tend to associate red color with passion, love, and romance. As such, you might want to go an African necktie with numerous red tones. This will help draw attention to you and set the mood. Remember to have a pair of smart trousers, a long-sleeved shirt, and some awesome kicks to match with.
When going out for such events as weddings, dates, or anniversaries, consider adding an African-themed boutonniere to the look. Unfortunately, most men will only wear a flower lapel on their jacket only on special occasions. Remember that a boutonniere symbolizes life, nature, and a silent yet powerful love that can be captured from across the room.
African Bow Ties
Bow ties will never go out of fashion. Having an African print bow tie on is one of the best ways to stand out on any occasion, such as weddings. Besides, it will add a sense of style, sophistication, and class to your overall look. African bow ties can go well with a suit, cufflinks, or collar dress shirt. While at it, you can throw in an elegant waistcoat to complete the look. African bowties look fantastic with plain shirts and simple, smart, and sleek trousers. You can also add in some braces for a fun hipster look.
Have an African bowtie on if you are looking to jazz up your unique outfit and stand out in music and festival events. Note that this is one place where your creativity is allowed and much appreciated. Do not limit yourself to a single, simple style. Put your imagination to work and explore your options until you attain your desired look. Once you are set, do not forget to step out feeling like the bold, elegant, and confident African you are.
Unique African Print Accessories

to

Compliment Your Cold Weather Outfits
When the cold season comes, we tend to pack our cute party outfits away, which might turn wardrobes dull and uninspiring. But do not let that happen. Just because the freezing days are here does not mean you should give up on your style. There are various African accessories for men which will help you define your style and stand out from the rest. Have your African-themed scarf and step out feeling happy, warm, and confident to face your day.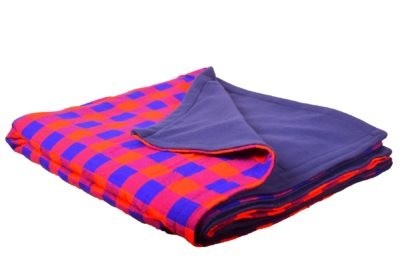 African Print Accessories Brings About Style, Quality, and Confidence
At African Bravo Creative, we are your best choice for handmade African print accessories for men. Our outfits are artistically designed. We also make them with unique and quality material. With a powerful combination of colors and patterns, you will definitely stand out from the rest on any occasion or event. We put you first and guarantee you the best customer service and satisfaction that will have you coming back for more. Call us at +254718686474 or fill our online contact form today and grab your favorite accessories that will have you feeling like a great African king.