A new semester of University is approaching, and first-year students are soon to report. Are you a first-year reporting student who is unsure of what to wear as you report to school? Are you a continuing student who wishes to revamp your closet and give it a little more style? Below are various college students' outfits offered at African Bravo creative that will serve all your needs in the University.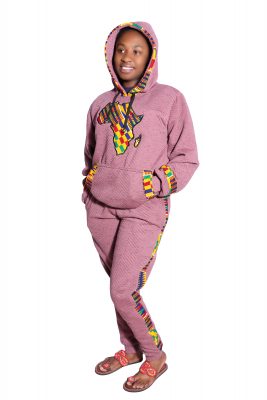 Being in University does not mean you will have back-to-back lessons every day. You need to maintain your comfort as you chill in your room on a rather cold day. The Africa sweatsuit is warm and comfortable as you relax in your house. Whether you are reading for your exams or watching a series on Netflix, we understand how important it is for you to feel at ease. Purchase this Africa sweatsuit today and have it delivered to your preferred location as soon as possible.
College Students' Outfits (Hoodie)
A university student frequently has to go for classes as early as 7 am. During this time, it is often too chilly. Please choose a suitable hoodie from our website instead of wearing unfashionable jackets or blazers that will make you look un-classy or out of place. Our hoodies are very durable and will serve you for all four to six years in the University. Invest in three or more pairs to break the monotony in your closet and ensure you are well catered for during the cold season.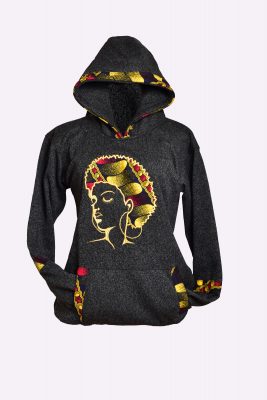 Being in University means making trips from your residential area to the classroom or library. You will need to have a fashionable bag to carry all your books, laptops, stationery, or any other items you may need during your day on campus. At African Bravo Creative, we have a variety of monkey bags that will serve all your school-going needs. These include the Adult Tribal-Jeans Monkey Bag. Our monkey bags will also be suitable for a Friday in a club, especially if you are the designated phone holder.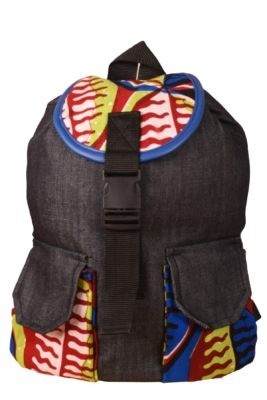 Universities have glamorous events that often require you to step up your wardrobe. Alternatively, if you are a churchgoer, you may need several decent and classy outfits to ensure you look stylish and elegant as you serve the Lord. The African jumpsuit is well-fitting to ensure that you subtly show off your curves while keeping everything hidden and private. It is made using thick cotton material to ensure that it keeps your tummy hidden and in place, especially if you have a heavy meal. Purchase the African Jumpsuit today as it is one of the best college students' outfits and have it delivered by the time Universities open in September.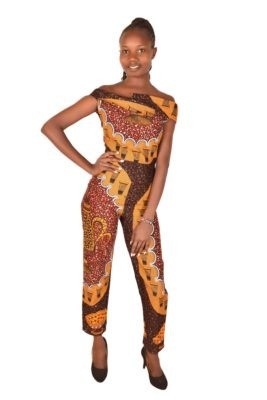 Anyone who wears short dresses or skirts knows that a kimono is often needed to keep your legs warm should the weather become too chilly. Kimono is also a good option if you want to wear short skirts but are not comfortable showing off your legs. Kimonos work with all outfits, including trousers and shorts. The African kimono is long and made with thick cotton material. This will ensure that it serves all your needs while making you look stylish. It is also unique and will have all those around you jealous.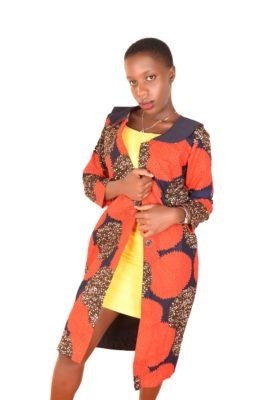 Every person needs a few t-shirts in their closet. They are among the most versatile clothes, and they can be worn with almost all outfits, including dungarees and strap dresses. Instead of wearing plain white or black t-shirts, consider our wide selection of fashionable t-shirts, each with a different colour or design. Whether you wish to wear t-shirts showing off the beautiful savanna, those with a picture of the Kenyan flag, or those depicting pictures of African women proudly wearing their natural hair, our t-shirts are the perfect solution for you. Purchase either of our t-shirts today and have them delivered to your preferred location before opening day.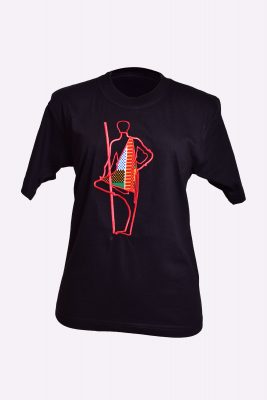 Snoods are the perfect alternative for hoodies. They are especially the best alternative for patients with respiratory infections like asthma or pneumonia. The snoods are made in a turtle neck design, ensuring that you keep your neck and chest well protected throughout a cold day.  They are also incorporated with African fabric to make them fashionable and unique. They are made using durable material, ensuring that they will serve your needs for a prolonged period. Purchase either of our snoods today and have it delivered to your preferred location as soon as possible.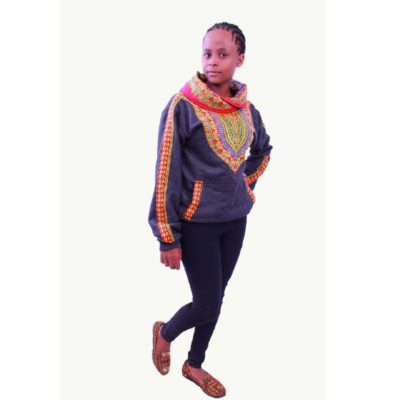 Sweatshirt
If you do not prefer hoodies or snoods, then sweatshirts are the best option for you. They are made using lighter material, making them perfect for chilly days that may get warmer eventually. You can easily fit this sweatshirt into your bag, making this convenient when you attend an event that might run till late. Purchase either of our sweatshirts today and have them delivered to your preferred location as soon as possible.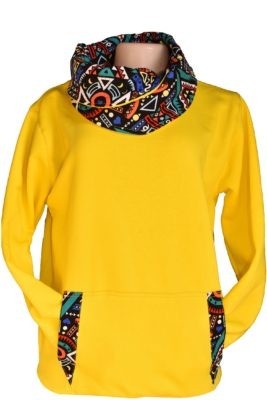 If you don't prefer monkey bags or want a more masculine approach, we have a wide range of backpacks to serve your school-going needs. Our backpacks are made using thick cotton material. The bag contains images of beautiful animals of the savanna. They are unique, making them more eye-catchy, drawing the envy and admiration of everyone around you. They are also colorful, making you seem more playful and approachable. Purchase this backpack today and have it delivered to your preferred location as soon as possible.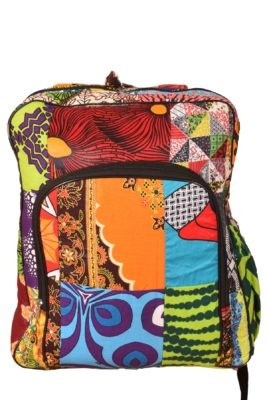 Being on campus does not mean you have to wear closed shoes whenever you are attending a class. At African Bravo Creative, we made different types of college students' outfits. We have sandals and gladiators that will keep your legs well aerated while showing off your new nails. We also offer sandals for men, which will be perfect if you want to watch football or just chill with friends. Our sandals are made using leather, and we sew them all around to keep them durable. They will also not wear off after contact with water, making them usable on rainy days.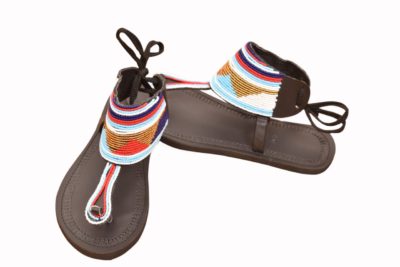 You can rarely go wrong with a good dress. Dresses are the perfect outfit to put on when you are running late for a class, and you do not have enough time to match your outfits. They will allow you to save time while ensuring you look classy and elegant despite waking up late. Investing in a good selection of dresses will include diversity in your closet and make sure you have an outfit for each occasion, not limited to the classroom. Purchase either of your dresses today and have them delivered to your preferred location as soon as possible.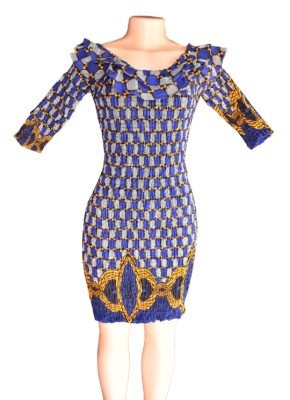 Bodycon African dress
A good pair of shoes can transform a boring outfit into a classy one. As a man, you always need a good pair of shoes and a fancy belt to dress up your outfit and make sure you look fashionable. A well-dressed man attracts the admiration of the ladies and the jealousy of the gents. Start the new semester of school with a nice pair of froarial shoes to style your closet and give you that fresh look. The shoes are made using durable material to ensure that they will cater to all your needs in Uni.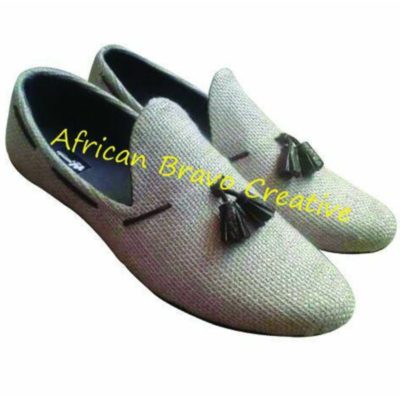 Just because you are going to Uni doesn't mean you will not go back home from time to time. However, you might not always go home with your suitcase when the semester is on a break or when you are making a quick visit. Instead, invest in one of the duffle bags we have in our shop. These duffle bags are spacious enough to accommodate the minimal clothes you might need during your visit. They are also large enough to carry your laptop or a book should you need to study during your stay.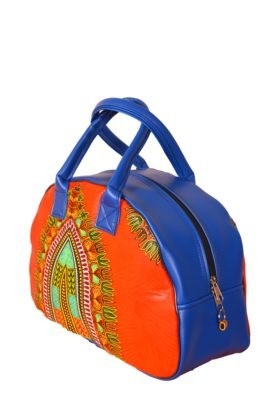 Ponchos are an excellent alternative for sweatshirts if you want to keep warm but do not want to feel chocked by your outfit. They are also great if the weather is not too cold. Ponchos allow air circulation allowing you to cool yourself if the weather becomes rather hot easily. We have a variety of ponchos on our website, giving you more options depending on your preferences and wardrobe requirements. Purchase either of the ponchos offered at our website today and have it delivered to your preferred location as soon as possible.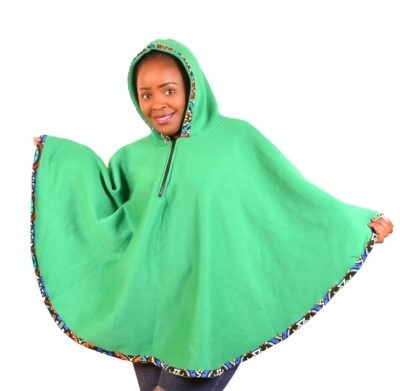 Although we have one pair of boyfriend shoes on our website, the pair is very durable and stylish. It is made using leather and colorful African fabric, making it more unique and colorful. This pair of shoes will serve all your needs as a university student and accommodate your other social needs, like when you are hanging out with friends or going on a date.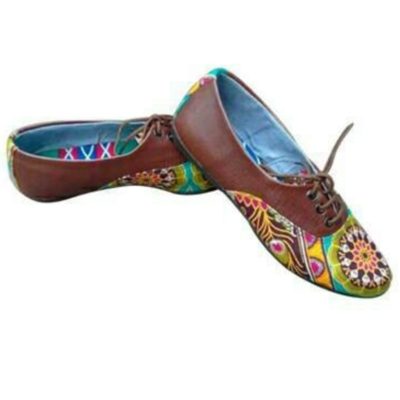 Purchase this pair of boyfriend shoes today and have them delivered to your preferred location as soon as possible. Feel free to view more African college students' outfits we offer on our website