Meeting the parents of your significant other can sometimes be scary. Apart from considering your appearance, you also have to watch what you say or how you act. All this is done to ensure that you leave a good impression. At African Bravo Creative, we understand your need to be comfortable and confident as you interact with his or her parents. Indeed, when you feel beautiful and classy, your confidence will project to those around you. Also, we understand that it is essential for you to earn the respect of your in-laws. As such, we have created a list of few pointers you should consider when you meet the in-laws. Also, consider exploring our website to find outfits that match your style but still fit in with the pointers.
Always Choose the Right Length of Clothes when Meeting your In-Laws
As women, we want to maintain our individuality and style at all times. Those who prefer wearing short outfits might prefer maintaining their style when they go to meet his/ her parents. However, although meeting parents is a generally casual occasion, it is generally more semi-formal. If you wearing that length of outfit would be inappropriate for an office, it would probably not be the perfect dress for meeting the in-laws, especially if the in-laws are African. This goes for both men and women.
Your girlfriend's parents will want to see a stable and mature man. They will not be impressed by a boy who doesn't have a nice pair of trousers. It goes without saying that people assume that you wear your best outfit for important events (like meeting her parents). Her parents will assume that the best you can pull off is a pair of khaki shorts and a t-shirt. Obviously, they wouldn't expect you to be able to raise a family with her. Invest in a nice pair of long pants, and you will make a better impression. Our kitenge suit, for instance, will be the perfect option.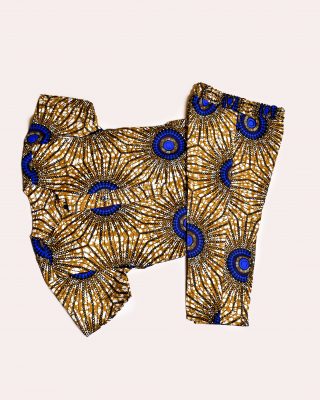 Wear Well-Fitting Clothes when Meeting your In-Laws
When your clothes don't fit you well, they might make you look overdressed or underdressed, which translates to unflattering. Tightly fitting clothes might show off your curves, but, to be honest, your partner's parents are not interested in them. Also, the outfit might rip, which might turn the day very bleak. Well-fitting clothes will subtly flatter your curves without making them the center of attention. They will also give you enough room to run around, jump and eat, even though the latter will be the probable thing you will do. Well-fitting clothes will hide your food belly should you eat a bit too much. This will ensure that you remain confident as the day progresses.
Men should also wear well-fitting shirts or trousers to ensure that they look stylish and confident. They should also invest in a belt to make sure that their trousers do not sag.  It would be best if you tucked in your shirts. However, if you wish for a more casual look, you might wear fitting t-shirts. Alternatively, you might prefer some of the Africa-themed shirts we offer on our website. These shirts may not be tucked in and will give you a lot more room around your waist.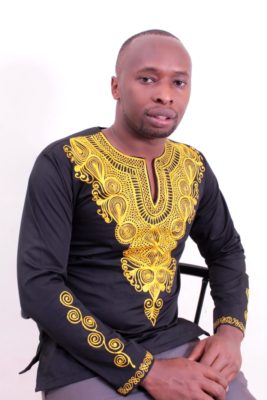 Introduce Some Color Into Your Look
Although you want to look serious and bold, you also don't want to appear dull and boring. Therefore, instead of going for neutral colors of black, brown, or white, try to incorporate more colorful pieces into your closet that will make you seem fun and easygoing. Ditch the traditional white dress and go for a yellow jumpsuit instead. Chose a pair of navy-blue jeans instead of the usual black pants. A pop of color will make you seem brighter, which is perfect for social interactions.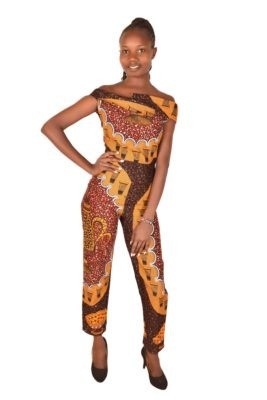 The colors should, however, rhyme with one another and work in co-operation to bring out your personality. Don't be afraid to wear colors that best complement your face and skin tone. Remember, when you feel beautiful, your beauty radiates to those around you. At Africa bravo creative, we offer a variety of colorful outfits to suit your needs. Women may choose from the various dresses offered on our website, including the African cocktail dress or the colorful t-shirts. Men, on the other hand, may wear any of our African-themed shirts.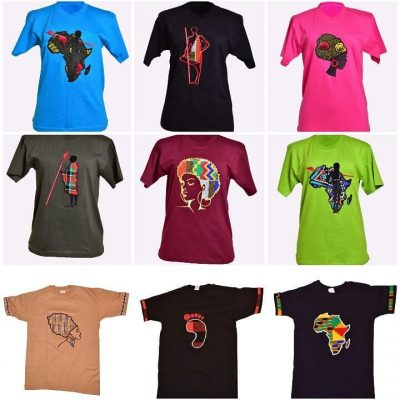 Incorporate Minimal Pops of Color
Yes, color is good, but too much of anything is poisonous. Although you should incorporate color into your outfit, make sure that you include minimal pops of color. Including too many colors into your outfit might make you seem overdone or like you don't know how to dress. Always try to keep things a bit toned down. Try to avoid the luminous colors when you are meeting in-laws for the first time. Also, if you are wearing a bright color, try to ensure that the other colors you wear are more neutral.
For instance, you may wear our African woman t-shirt with a black or white pair of jeans or pants. On the other hand, men may wear the DNA pattern African shirt with a black pair of pants. If you are in doubt, opt for one piece of clothing in your outfit that is bright. You may complement it with more neutral shades that will make you seem more knowledgeable in style and fashion. The bright outfit does not have to be your top or bottoms necessarily. It can also be shoes, a scarf, or a headpiece.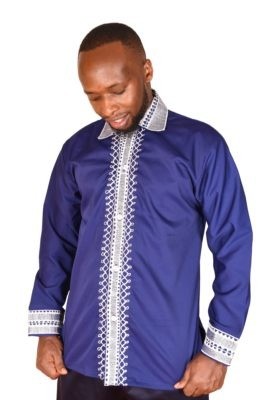 Minimize the Amount the Jewelry You Incorporate Into Your Look
Jewelry is essential as it allows you to break the monotony of your outfit. Dazzling jewelry pieces also make you look classier and more elegant, especially when they shimmer against the sun. We recommend that you incorporate a few pieces of jewelry into your outfit. However, try not to go overboard, which might make you look like an underbudget rap musician. If you are wearing outfits with some detail at the neck it would be better to skip the necklace altogether.
Alternatively, your jewelry pieces should match. This is to say that when you wear gold, brass, or silver pieces, you should match them with gold, brass, and silver pieces, respectively. Also, outfits like the double helix dress have a gold neck detail. As such, it would be best if you wear them with matching gold pieces. The jewelry pieces you wear should not be too large and overpowering. When you are meeting in-laws, you want the attention to be on you and not your look. Large elaborate pieces should be reserved for weddings.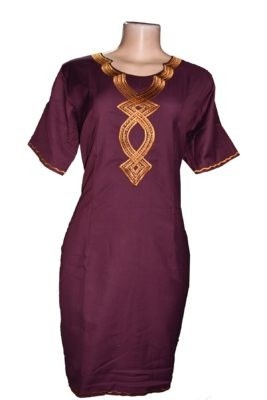 Avoid Transparent or Translucent Clothes when Meeting your In-Laws
Women, please do not pick your lace or chiffon shirts or dresses to wear when meeting his parents. This is especially important if your outfit does not have a lining. Showing off some sections of your skin will ultimately seem disrespectful. Also, your mother-in-law might think you are up to steal her husband. This will create tension in the event and create a wrong impression for you. Always ensure that you remain respectful and wear something that reliably covers your skin. This will allow you to create an excellent first impression and earn the respect of your in-laws.
All the outfits we offer at African bravo creative are made using cotton. As such, whenever you wear any of our pieces, you are assured that your private parts will remain private. This will ensure that the interaction with his parents is not awkward. Consequently, you will remain confident and at ease throughout your day. Some pieces we recommend include the elastic African suit and the cute pink dera.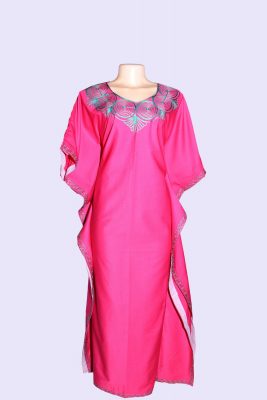 Stick to the Old and Familiar
When meeting his/ her parents, it is best to stick to the old and familiar. This will ensure that you are comfortable. If you don't usually wear heels, this is not the time to buy a pair which might make you trip. If you prefer pants, it is not the time to douse your closet with free-flowing maxi dresses. Pick pieces in your comfort zone that would be decent and appropriate to wear when meeting you in-laws. For instance, if you want to wear a dress but prefer trousers, you can wear palazzo pants instead.
Men, if you prefer sneakers, this is not the time to look for official leather shoes. Instead, look for a pair of black sneakers that are comfortable and wear them with some jeans or khaki pants. This will ensure that you look stylish and bold while maintaining your comfort. Alternatively, you may wear the froarial shoes we offer on our website. The shoes will ensure that your feet do not feel choked.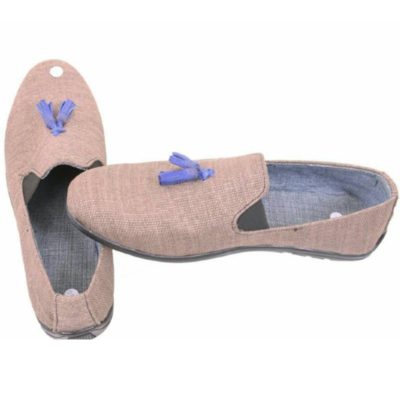 In conclusion, we recommend that you always go for comfortable pieces. Ensure that the outfit you pick allows for aeration, thus preventing the buildup of sweat. This is because sweat buildup will make you sweaty damp, and uncomfortable. Also, iron your shirts or dresses and ensure that you clean up nicely.