Sandals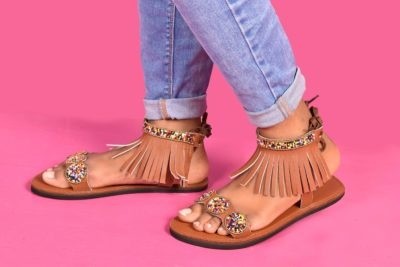 Sandals are a perfect addition to your outfit, especially if you are going for a relaxed and chill look. They are also a great pair to have in your car when driving, thus relieving your shoes from the choked and sweaty feeling that closed shoes may have. They are flat and will therefore not strain your feet, making them a perfect pare for expectant mothers. Sandals are an ideal pair when traveling to the coastal region, where it is rather hot and sandy, thus making it uncomfortable to wear closed shoes. However, they are not suitable for official settings and should be limited to casual events, where there is not much pressure to keep up appearances. The best aspect of sandals is that they can be worn by both men and women, making them a must-have in homes. Buy a pair today from the website and relieve your feet from the strain of wearing closed shoes every weekday as you go to work.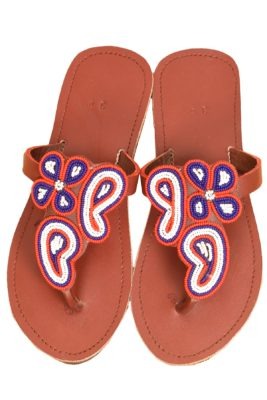 Sandals are versatile and can be worn with any outfit combination. However, they are best paired with long, loose-fitting dresses that give the outfit a summer vibe. They may also be worn with maxi skirts or palazzo pants, where the general idea is dressing in bohemian fashion. This will make you look modern and stylish. Men may also wear them with loose-fitting shirts and shorts, thus giving them a relaxed vibe. Wearing official clothes with sandals will generally seem off and as such should be avoided. In general, sandals can be worn on dates, meetups with friends, a quick dash to the shop, or family gatherings. Unless a wedding is at the beach, it would be best to avoid sandals as you might seem too underdressed and straightforward. Also, always ensure that your feet look beautiful and presentable when you decide to wear sandals. African Bravo Creative has a variety of sandals to choose from, with varied colours and bead designs to ensure that we cater for your varied tastes and needs for the day.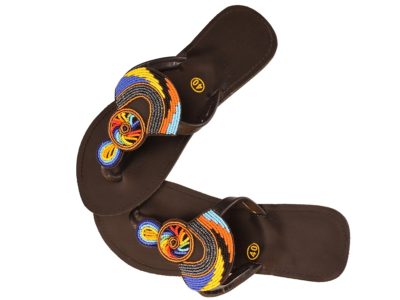 Heels
Heels can be worn in both official and casual settings since they can easily be used to dress up an outfit. Our website only offers one pair of heels; however, more heels will be made available for you, thus giving you more options to choose from. That being said, the heel pair offered is suitable for all your needs in and out of the office. The shoes have a relatively low heel and thus will not strain your back if worn for occasions like weddings, which may be long and tedious. They are also made of a multicolored layer of fabric, making them fashionable and beautiful. This will ensure that you look glamorous and outgoing at the same time, making you easy to approach.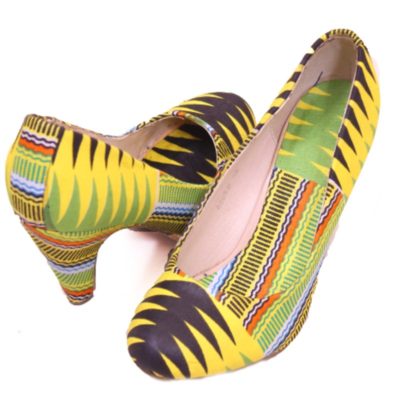 The best way to dress heels that contain African-inspired fabric patterns is by incorporating plain colors like black and white, thus enabling the shoe to stand out and be a statement. It will also allow the general outfit to come together uniformly rather than clash, which would make you look unfashionable and rash. Alternatively, you may decide to dress in an outfit that matches the colors in the shoe, which might work well if you have a color that matches the shade. It is important to consider that different shades of the same color may not match or blend well. The heels may be worn with plain dresses, trousers, and skirts to dress up any casual outfit you may want to wear. The shoe especially looks beautiful when paired with a black pair of jeans, as the contrast of dull and bright colors makes the shoe more vibrant.
Gladiator Sandals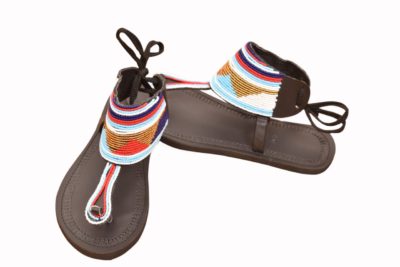 Gladiator sandals are strapped at the ankle, enabling them to grip the foot. It helps you not to slip out of your shoe when walking in a hurry. They are similar to sandals in that they should generally be worn in casual settings like meetings with friends or dates. They may also be worn on the beach as it is easy to dust off the sand that might accumulate after continuous strolling by the beach. At African Bravo Creative, we offer a varied length of gladiator shoes ranging from the long knee beaded leather sandals to the fore-strip gladiator. As such, we will address the different specifications and reservations that you may have when you want to buy a shoe
Gladiator shoes are also best worn with loose-fitting clothing like maxi dresses to give off a bohemian vibe. However, unlike sandals that can be worn with ankle-length outfits, gladiator sandals should be work with at most lower calf-length outfits. This will ensure that the top part of the gladiator, which hugs the ankle, is seen. In the case of knee beaded leather sandals, knee-length outfits or higher will be best. Every item that is worn is an accessory and thus should be allowed to shine. That includes the beads at the top of your gladiator shoes. Gladiators work well with booty shorts and skirts as well. However, you should consider that the higher you go the more fitting your bottoms should become. Lose short skirts with gladiator shoes may not look as appealing.
Boyfriend shoes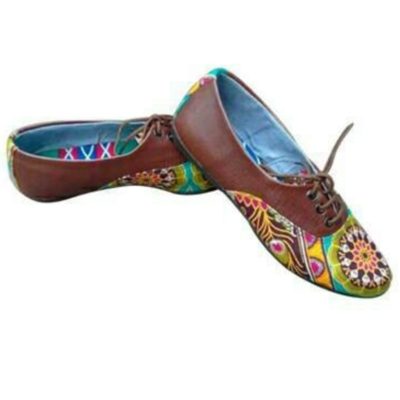 African Bravo Creative offers only one pair of boyfriend shoes at the moment. However, the pair is handcrafted with leather and African fabric to make it beautiful, comfortable, classy, and breathable, thus catering to your fashion and comfort needs. More boyfriend shoes will become available to satisfy your fashion needs and preferences regarding color and choice of fabric. The pair is versatile and can be worn in both official and casual settings. Although it may be worn for a quick dash to the shop, we recommend that you wear this to date or meet up with friends, thus flaunting your style and giving off an aura of creativity and elegance.
The shoe may be worn with all outfits, including skirts, dresses, and trousers, provided that you consider the colors in the shoe. Since the shoe consists of multicolored African fabric, it is best to pair it with plain colors, where too many color combinations will make you look like a circus clown. Neutral colors like brown, black, and white will be the best option if you are unsure about the outfit to pick that will go with the shoe. Since the shoe uses brown leather, a brown handbag, purse, or office laptop bag will be a perfect way to pair it. This shoe is very trendy and will be a valuable closet addition to millennials and gen Zs who want to set fashion trends in their localities and have everyone else filled with envy. Grab the pair today.