Ladies love adorning blouses because of their versatility. You can find high-quality blouses for different occasions, both casual and official. However, you can make a bold fashion statement when you adorn African print blouses women. Not only will you appear stylish, but you'll speak a distinct message about your personality and preference. Like any other blouse, African print tops come in a wide range of designs and styles, and choosing the perfect, event-specific blouse can be overwhelming. However, when you understand your personal needs, budget, and preference, you'll narrow down your search to a few options.
Matching Apparels
African blouses' versatility comes in handy because women can match them with different kinds of bottoms, including shorts, pants, jeans, and skirts. Finding the perfect blend creates an attractive outfit that suits your specific event. Moreover, African print tops work well with a layered outfit as you can match them with the right jacket or blazer to shield yourself from the cold while looking stunning.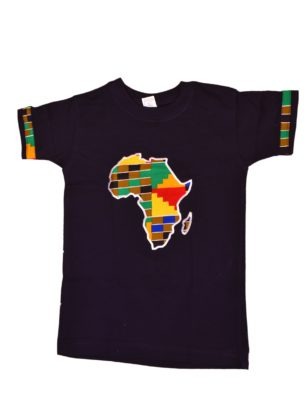 If you've had trouble suitable African print blouses women for different occasions, then you're at the right place. This guide offers valuable insights on some tips and principles of finding different African ladies' tops for various events.
Hop from a Work Event to a Laid-back Occasion with Official African Print Blouses
When chosen perfectly, African print blouses women can leave a lasting impression among your colleagues at work. When you select a distinct style and color, you experience incredible versatility.
An advantage of wearing African ladies tops is that you can go straight from work or a business occasion to a more casual business event. The only secret is to choose a light-colored blouse and pair it with dark-colored slim-fit jeans. You need not change with such a combination, even if you plan to go from a day event to a night occasion. Furthermore, it shows another aspect of you that you're, at times, fun and outgoing despite dealing with work stuff most of the time.
If you're adamant about changing some elements and details about your look, it would be best to consider changing the accessories, such as a scarf, jewelry, shoes, and handbag.
Select Looser Fits for Enhanced Comfort
While you might find African fashion blouses with an excellent form-fitting design, they can be restrictive and uncomfortable, especially if you have a busy day traveling from one place to another. You can experience more comfort with a looser African blouse. Such an option enables you to move and maneuver more freely. If you're looking for a scholarly but chic look, choose an African print blouse without a collar. Just ensure that you're layered, either on top or underneath in cold weather.
Printed African Blouses are for Parties
While an official African ladies' top are subtle and professionals, some come in intricate styles and colors that will turn onlookers' heads to wherever you go. African printed blouses are specifically designed for parties and casual occasions where you are free to express your personality and preference.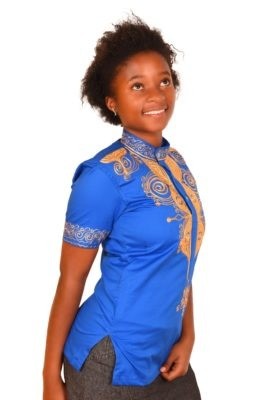 One practical tip of choosing a casual or party-centric African blouse is to ensure that its patterns and color hues match blend perfectly with the rest of the outfit. If you're planning on wearing a bold and colorful top, match it with a lighter skit or pair of trousers to balance the look.
Leave the Silk for Special Occasions
A time comes when you need to look outstanding and classy. While you might find African ladies tops at more affordable prices, it would help to adorn a pricier Silk African print. That's the right choice when you are headed to a formal event.
Remember, you need not focus on showy styles on formal occasions. Instead, choose an African silk blouse with one color or monochrome tone. It looks proper and appropriate rather than an eye-catching and colorful African print blouse.
Because the blouse has a single and subtle color, you can add shiny accessories without overloading the outfit with sparkle. You can choose a shiny necklace, bracelet, or handbag with polished elements to capture onlookers without focusing on other parts of the outfit.
Size and Color
Size and color are two fundamentals when shopping for apparel, not only African fashion blouses. You need to consider a size that perfect size for you, whether you plan to attend a business event or a wedding. Therefore, take your measurements before your go shopping. Furthermore, it would be help if you found a color that suits your taste and preference so that you're comfortable, comfortable, and proud of your outfit.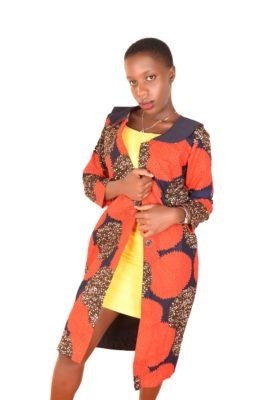 African print blouses women are growing in popularity at a significantly high rate. Besides, African-themed apparel helps you send a message to the world, especially when the world is experiencing a racial awakening under the Black Lives Matter movement. They are ladies tops that also make you look outstanding and stylish.
Get great content writing services here