As the earth tilts and orbits around the sun, it causes seasons. Four seasons, spring, summer, fall, and winter, cause changes in the weather, temperature, and daylight hours. Each season has characteristics that make it distinct from the rest.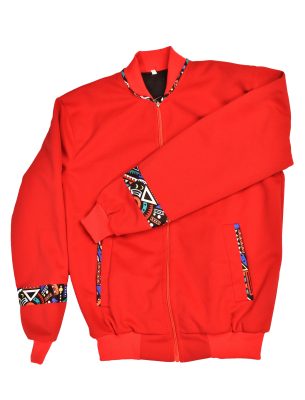 Warm temperatures and longer days characterize spring and blooming flowers. It is the time of renewal and growth as plants sprout from the ground and animals come from hibernation. Hot temperatures characterize summer as the days are longer and nights shorter. Summer is associated with swimming and camping to cope with the heat. Fall is a transition between summer and winter. The temperature reduces as the days get shorter and the nights longer. It is referred to as the season of harvest as farm produce is ready from summer. Winter is a season of cold temperatures and snowfall in many parts of the world. It has short days and long nights. Activities that are done during winter include skiing and snowboarding down snowy slopes. No matter the season, there will always be something to do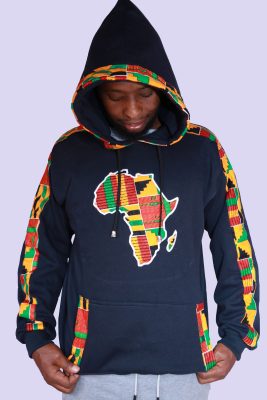 Seasons Clothings
Different clothing is worn during the seasons depending on the climate and temperature. During the winter, heavier clothes are worn by people. Woolen clothes are the most popular as they provide extra insulation against the cold. Hats and gloves are also worn to provide extra insulation and protection. Light clothes such as t-shirts, tank tops, and sundresses are preferred during summer. These clothes are made from lightweight fabrics such as linen and silk to offer better aeration and cooling. During spring, bright colors like pastels are often seen as they add a cheerful touch to any outfit. Finally, in autumn, people prefer to wear darker colors, such as black and brown, reflecting the changing leaves outside.
Clothes such as jackets and sweaters made from thicker materials are preferred as they provide warmth against the coming cold season.
Overall, different types of clothing should be worn during different seasons to stay comfortable and stylish in various weather conditions.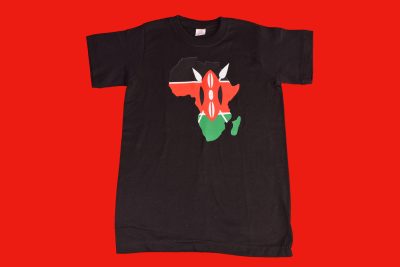 Summer
Summer is the warmest time of the year. People can enjoy the sunshine and the weather. It is the preferable time when someone can show off their body with the clothes that they wear. Summer fashion is all about being comfortable while also looking good. Clothing fabrics that are used are light and airy. Clothes made from cotton, linen, and rayon are great choices as they are lightweight and breathable. As for the color, bright colors such as white and beige are preferred as they reflect the sun's rays, unlike dark colors, which absorb them. Most clothes worn during summer are light.
Summer T-shirts
During summer, shorts are staple clothes that both men and women wear. Shorts come in various styles, such as cargo shorts, jeans, or even Bermuda shorts. It can be paired with an African t-shirt for a casual or button-down shirt or blouse for a more formal look. Our website has a wide selection of t-shirts you can choose from, such as the Hakuna Matata, Kenyan, and the big five t-shirts. Some button-down shirts include the star African shirt, spiral flower African shirt, and the gold king African shirt. The blouses include the African blouse.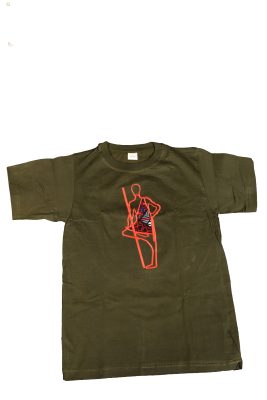 Summer Dresses
Dresses are another popular choice during summer. We recommend sundresses to keep you cool while remaining stylish, as they cool you on hot days. Maxi dresses are lightweight and airy. They can be worn to offer coverage and cool the body. For men, linen shirts are worn with either shorts or trousers to create an effortless yet stylish look. Some elegant dresses we offer for the summer include the brown kitenge maxi dress, African bubble dress, and African fabric dress.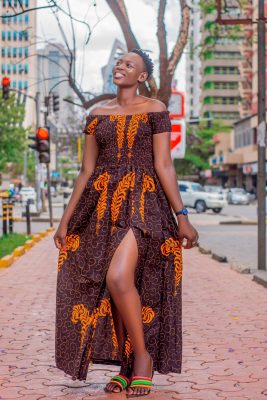 Summer Sandals
Sandals are essential for any summer wardrobe, as they cool your feet. Flip flops are great for beach walks or at the pools. Open shoes are an excellent option for aeration, comfort, and stylishness. We offer a wide selection of sandals such as; African sandals, leather sandals, and the ring Maasai sandals,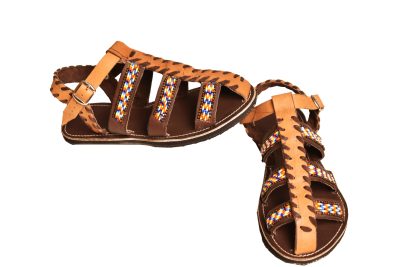 Summer Accessories
For finishing touches to your summer clothes, accessories such as sunglasses, hats, and jewelry can be used. Sunglasses protect the eyes from dangerous UV sun rays while adding style to your look. Hats protect your head and add an extra style element to your look. Jewelry such as necklaces, bracelets, earrings, and rings add color, elegance, and sparkle to any outfit. Therefore, they can be used to keep you cool in the heat of summer. Enjoy and feel good with some of our customized accessories, such as a shell statement necklace, twin neck choker, and stair neck choker, among others. We also have elegant Earrings, including; Africa zebra earring, stone earrings, and a different assortment of beaded earrings, among others. There are also bangles, such as the beaded bracelet and the beaded watch bracelet.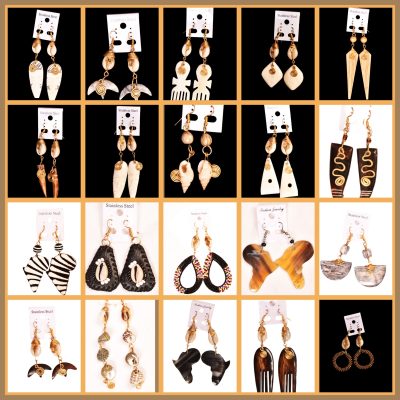 Winter
Winter is another season where the weather can be unpredictable and uncomfortable. It is important to dress appropriately during winter because of the cold weather and snow. Your clothing greatly affects how comfortable you feel during the cold season.
Clothes worn during the cold season range from a wide selection of heavy coats and jackets to lighter layers and accessories. The most common cloth worn during cold seasons is a coat or jacket. They are of different designs, such as the bomber, moto, college, and denim jackets. A heavy coat, also called parka is ideal for extreme cold conditions, while a lighter jacket or blazer can be worn on the milder days. For more warmth, coats with insulation or fur-lined hoods are preferred.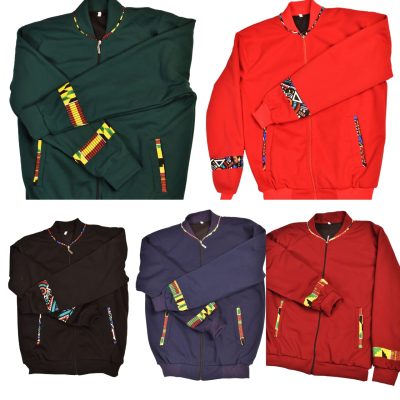 Key Factors
Layering is key when it comes to winter clothing. It would be best to start with a base layer of lightweight and breathable fabrics such as merino wool or synthetic materials such as nylon. These fabrics allow for free air circulation, keeping you warm without being too hot. A mid-layer of thicker fabric, such as fleece or wool, adds extra warmth and insulation. And finally, to top off your outfit, an outer layer of waterproof and windproof materials such as nylon can be used. While layering, the base layer should be light such as a long-sleeved shirt such as spiral African shirts and orchid African shirts, or a turtle neck. You can add hoods, cardigans, vests, and scarves when required.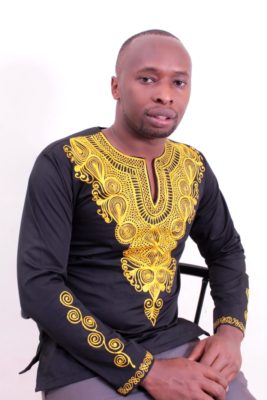 It is also important to choose clothing that completely covers your body. Wearing long trousers to cover your ankles, gloves that cover your wrist, and hats to cover the ears. Boots with good traction should also be worn to prevent slipping on wet surfaces. If you are looking for something more stylish than practical, opt for fashionable ankle boots paired with thick socks. This includes the Aladdin pants and the African sweatpants.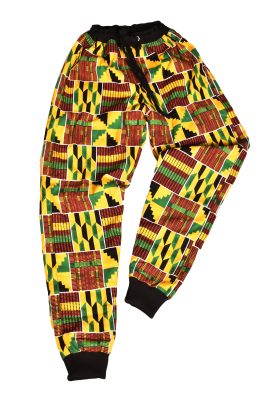 One should also remember to wear accessories, scarves, earmuffs, and neck warmers; all help keep you warm in cold conditions. If you plan to spend some time outdoors, wear sunglasses to protect your eyes from the reflections of the snow. Hats are important as they offer warmth and protect your head and ears from strong winds. Gloves keep your arms warm when conditions worsen.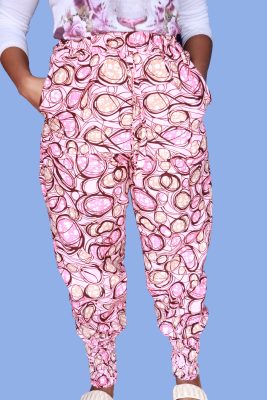 Authenticity
By following these tips and ideas, you can keep yourself warm, stylish, and comfortable during cold times.
Our website offers authentic products from our African heritage that you will surely enjoy and appreciate. With our touch of African tastes, your clothing will have a unique and vibrant culture that has been around for centuries. Our clothing has the benefits that make it an ideal choice for any occasion. It is versatile; therefore, it can be worn in various ways, from traditional to modern looks. Its versatility means you can find something easily for any given occasion. It is also durable, handmade by skilled artisans from high-quality fabrics designed to last years without fading or tearing. African clothing is a good investment as it will last long. It also helps promote cultural awareness and appreciation to those who wear and see it. It helps foster cultural understanding and encourages people to learn more about their backgrounds and beliefs.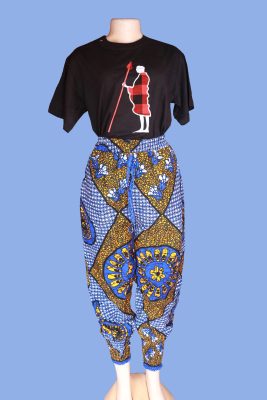 In conclusion, there are plenty of clothing options you can dress in to express yourself, protect yourself from the environment, and be stylish over the different seasons we experience.