When people hear branding, they often think of business branding, where companies brand the products they offer to promote advertising and marketing. However, this is not true. Corporate companies are not the only platforms that use branded content. At African Bravo creative, we provide branding services for varied individuals. We also brand various items. Below are various branding services we offer and the different outfits we can brand for you.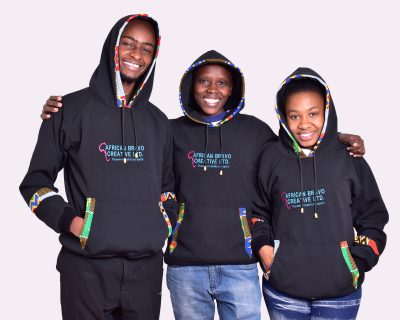 Branding services offered at African Bravo Creative
Baby shower
Some individuals prefer having uniformity during events like baby showers. This makes it easier to distinguish your guests from trespassers. If you have an upcoming baby shower, consider ordering a batch of t-shirts for all your attendees. These t-shirts may be colored pink or blue, depending on your baby's gender. If your attendees don't know the gender of your child, it may be a good idea to wear an exclusively colored t-shirt that will subtly announce the baby's gender. Who said that you could only wear free-flowing dresses at baby showers?
Using our t-shirts will make your baby shower seem more modern and relaxed. It will also make your baby shower pictures seem unique. Your attendees may also be more comfortable since they are free to choose what they want to pair with the t-shirts. Order a set of branded t-shirts today, and we will have them delivered to your preferred location as soon as possible.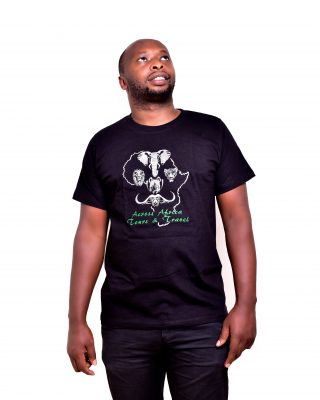 Bachelorette
Most bachelorette parties we see are often done in a club. However, there is no rule saying that you cannot host your bachelorette somewhere else. A national park, for instance, would be a perfect place to go and relax with your bridesmaids as you wait for your wedding day. In this scenario, it would be best to ditch the figure-hugging party dresses and go for some fitting t-shirts with tights, shorts, some khaki pants, or a pair of jeans.
We are more than willing to brand your t-shirts and incorporate some unique African designs into them. This will make you more in tune with the savanna. We will brand the shirts with your preferred message. Also, you are free to choose the color of the t-shirts and their size, thus ensuring that all of your friends will be comfortable and beautiful. The best part is that the pictures will look amazing.
Funeral
Funerals are sad events. However, they are also opportunities to commemorate a loved one who has crossed over to the other side. We understand that you may want to ensure that all those who attend a funeral remember the image and face of your loved one. We also know that you may want to keep a piece of them with you as you send them away. For this reason, we offer branding services for funerals. We may brand t-shirts with the picture of your loved one or a quote that they often loved to say. This will make sure that you remember your dear one every time you see the t-shirts.
Branded t-shirts may also be a reliable way of raising money for funeral expenses. You may offer the t-shirts as incentives for individuals who present a certain amount of money. This will encourage others to raise more money. Indeed, when a loved one passes on, the funeral and hospital expenses may be pretty overwhelming. Thus, branded t-shirts might be very helpful.
Uniform Branding
Parents who have children in boarding school understand the importance of branding their child's uniform with either their name or admission number. It is common for children to misplace their uniforms or get their clothes mixed up with another person's in boarding school. Alternatively, there may be a few kids in school who prefer to steal other children's uniforms. If you brand your child's uniform, it will be hard for a thief to claim their property. Alternatively, if they misplace it, they can easily find it in the lost and found box.
Branding is not limited to children in boarding schools only. Parents may brand the sweaters of their children in pre-or primary school to ensure that they can easily be located. They can also brand other items like their child's backpack. At African Bravo creative, you may buy your child either of our backpacks, and we will engrave it for you for an affordable price before delivering it to you.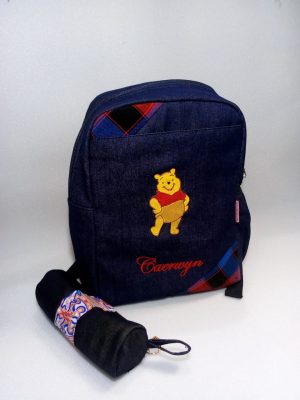 Companies
Companies or any other business entities should have branded items. These items can be gifted to sponsors and partners whenever there is a meeting. Alternatively, branded t-shirts can serve as a work uniform as seen in popular restaurants or airports. Branding ensures that customers can quickly identify employees and seek clarification on matters pertaining to the business. It also ensures that thieves do not sneak into your company and impersonate employees.
Lastly, you may use branded items in a company as a form of advertising. During promotions, a company may gift passers-by t-shirts as a way of promoting themselves and increasing awareness. As a company, you should never skip on an opportunity to brand some items with your company name, contact information, or the products and services you offer.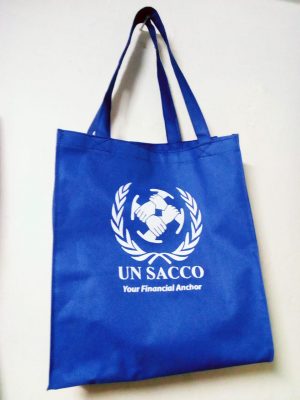 Examples of items we can brand for you
Bags
As seen in the shop section of our website, we offer branding services for bags. You are free to choose the message you want us to brand on the bag. Some of the branded bags present on our website include the branded carrier bag for corporate and the branded leather-kente handbag. As seen, you can choose your desirable bag since we do not limit your choice to backpacks. We will also sew the message you pick into the bag rather than print it. This ensures the longevity of the message and ensures that you will not seek out follow-up branding services. Pick either of the bags we offer on our website, and we will brand it for you at a small charge. We will also deliver it to you to your preferred location as soon as the branding is complete.
T-shirts
T-shirts are one of the best forms of branding material. Indeed, various companies like Safaricom and Telkom use t-shirts to promote their services. Alternatively, branded t-shirts are often used by politicians to reach out to their voters. If you are unsure about what item to brand, then t-shirts are the best option for you. They are simple, and they go with almost every outfit. They are also generally fitting. As such, with t-shirts, you are assured that your employees or customers will feel confident and at ease as they promote your company. T-shirts are also not limited to companies. You can order a set as a group of friends, a family, or even business partners. Order today, and we will deliver your branded t-shirts , dustcoat or caps to your preferred location as soon as possible.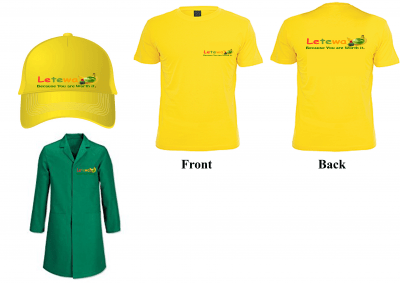 Sweatshirts
If you plan for an event in the cold season, your guests will probably need to keep warm. Instead of wearing their different jumpers that will spoil the uniformity, you can opt for branded sweatshirts. Also, if everyone wears their jumpers and jackets, it will be harder to promote and spread information about your company. For this reason, we make branded sweatshirts, which are great for when you have off-site work events. They are also perfect for team-building activities. Branded sweatshirts will ensure that your employees can spread information about the company as they interact with other individuals in the event. They will also ensure that you can easily identify your employees at all times. These sweatshirts also work for casual events with friends and family. Purchase your sweatshirts today, and we will brand them with your desired message for a small fee.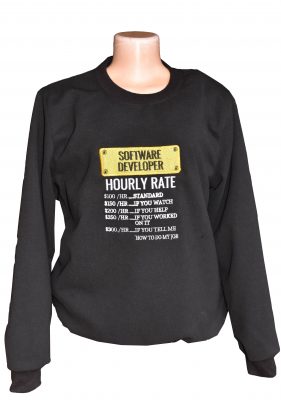 Maasai Blanket
Are you planning for a picnic, but you do not have enough Maasai blankets to go around? Maasai blankets are a must-have for picnics as you can conveniently put them on the ground you sit on. They can also be used as a cover-up for your food or cutlery when you secure them in your bag. If you are planning a picnic event with your friends or family, using branded Maasai blankets will be a perfect option for you. They can be used for various events, including get-togethers, birthdays, and baby showers. The branded Maasai blankets will be the perfect way to commemorate the event. They can also serve as the perfect souvenirs. Purchase your Maasai blankets today, and we will deliver them to your preferred location as soon as possible.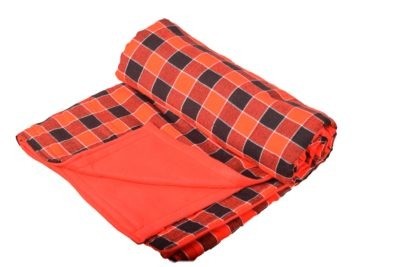 Shirts
Shirts can be a great alternative to t-shirts, especially if you are looking for a uniform for your employees. They are efficient for individuals working in hospitality, for instance, restaurant employees and cabin crews. T-shirts are also more formal since they have a collar, giving them a more professional vibe. Order from us today, and we will custom make your t-shirt to your preference and brand it with your desired message.