Valentine's day is quickly approaching, and although some of us have boyfriends, we sadly do not have outfits to wear. Others don't have the perfect accessories. However, does that mean we should not flaunt our love and enjoy a wonderful time with our significant other? No, it does not. At African Bravo Creative, we understand your need to step out inside and mesmerize your partner. We also know that you want to be the most beautiful woman no matter where you go. Below are our Valentine's Day pics for this season of love.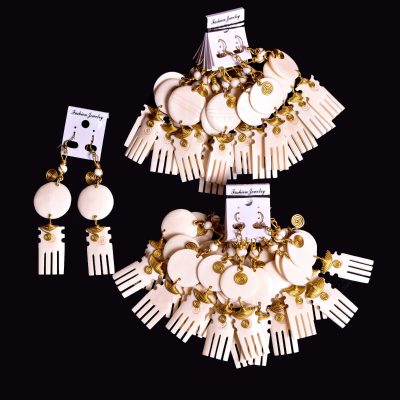 Beach Date Outfits
a.      Light bags
Everyone who has been to the beach knows the importance of carrying a light bag. Who will watch your small items as you get into the water for a quick swim? Not your partner, I hope. Instead of being stranded as you walk towards the shore, purchase one of our light bags. At. At African Bravo creative, we have a collection of bags suitable for the beach. These bags include the stylish sling bag, and the branded leather-kente handbag, where both are light and spacious. They will allow you to carry your swimwear effortlessly and keep your items like phones and sunglasses secure as you take a dip in the ocean.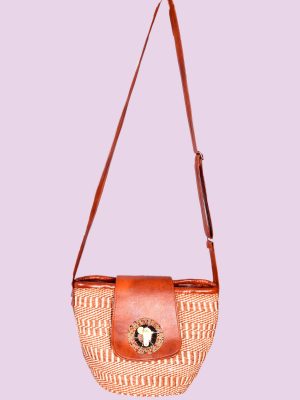 You can also include a plastic bag that will enclose your wet swimsuit and ensure that all other items in your bag remain dry. Our light bags can also carry snacks or your significant other's items. Purchase our light bags today, and we will deliver them to your preferred location as soon as possible.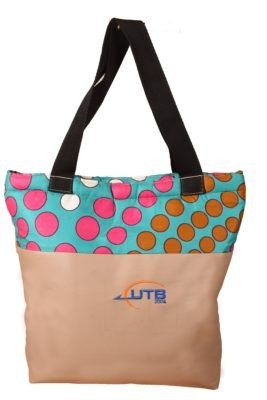 Are you sick of wearing the same old beach outfits? Do you want swimwear that is comfortable and flattering to your figure? Do you want more coverage as you explore the beach and dive into the ocean? Then look no further because African Bravo Creative is at your service. We have a vast collection of beautiful beachwear that is comfortable, classy, and colourful, thus ensuring that you look vibrant as you relax at the beach. Examples of outfits include our blue beachwear, which is radiant and comfortable to ensure that you look breathtaking while you are at the beach. It is also relatively modest, making it perfect for those who want to cool off at the beach without showing off a lot of skin.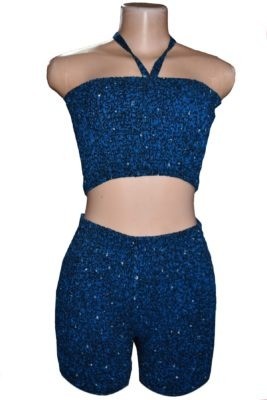 The neck design keeps the outfit casual and sexy, thus enabling it to be worn outside the beach. This blue beachwear is perfect if you and your partner have other plans in the morning but wish to go to the beach later on the day. Instead of carrying two different outfits and increasing your luggage, you can wear blue beachwear and a maxi skirt, thus limiting the number of luggage you have. Purchase any of our beach wears, and we will deliver them to your preferred location as soon as possible.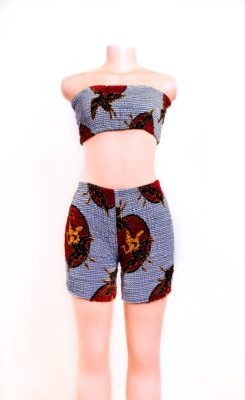 You cannot speak of beachwear without mentioning sandals. Sandals are the perfect shoes for the beach as they are easy to put on and remove. One can quickly dust off sand that may accumulate on the shoe and in between the toes after walking along the shore. Our sandals are light, ensuring that they do not limit your walking ability, especially when you come across wet sand. We also make them using pure leather, which is durable to ensure that the shoe is long-lasting. We sew all our sandals using thick thread to ensure that they do not come apart. This is important since you will frequently walk on water that may loosen the cobbler's glue while you are at the beach.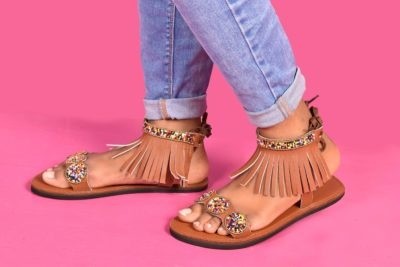 Our sandals are fitted with straps to promote the proper and much-needed aeration of the feet. As such, you will rarely sweat or feel an itching sensation at your feet. Examples of sandals we offer include the cowrie shells Maasai sandals, the kid-blue ankle sandals, or the butterfly flower Maasai sandals, where all are made to accentuate your feet and show off those gorgeous nails. Please do make sure you oil your feet to avoid the white ashy look that is not as flattering. After all, you want to look your best as you tour the place with your significant other. Purchase either of our sandals today, and we will deliver them to your preferred location as soon as possible.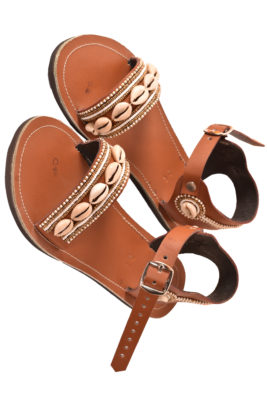 Just because you are going to the beach to celebrate Valentine's Day does not mean that you will not go to a restaurant. Since the coast is generally hot, you will need a free-flowing outfit to keep you comfortable and aerated as you take in the tasty coastal cuisine.
The outfit should not be too tight as that will make it hard to dust off any sand that might have been caught as you go to the restaurant. It is for all these reasons that we recommend the shoulder fall dress. We make the shoulder fall dress using light fabric that will keep you cool in spite of the heat. It is wider at the shoulders, thus protecting you from the harsh sun rays.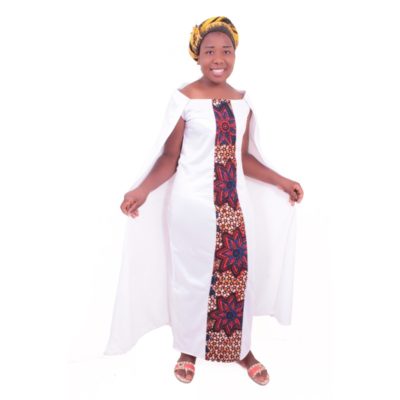 The dress has added fabric at the back, giving it a formal black-tie vibe. As such, it can also be worn in the evening when you go to an exotic restaurant. You can easily pair the dress with exquisite pearl jewellery and white sandals for a beautiful Afro-bohemian look during the day. Alternatively, you can pair it with simple jewellery and a white strap on heels for a more formal look during the evening. Purchase the shoulder fall dress today and have it delivered to your preferred location as soon as possible
Hotel/ Restaurant Date
 I.            African Bodycon Dresses
Currently, the weather is rather hot, thus necessitating light dresses. These dresses are a plus as they allow room for aeration while accentuating your curves. They also look more feminine and are a perfect piece to wear when you want to prioritize your femininity, especially when you are on Valentine's Day date. At African Bravo Creative, we offer a variety of dresses that will suit your Valentine's Day needs.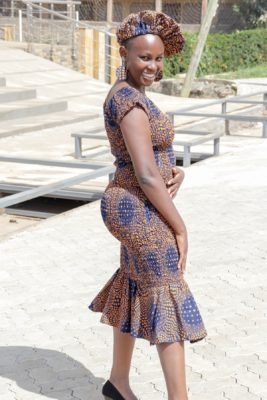 The African cocktail dress, for instance, is perfect for glamour. It is figure-hugging and made using stretchy material, ensuring that all your beautiful curves will be displayed. The material is also thick, ensuring that the dress is not see-through, which would make you look cheap. The dress includes ruffles at the sleeves, which will give you a stylish and fun look. We sell the African cocktail dress with a matching headpiece and a pair of navy blue and yellow kitenge earrings. It is a reliable addition to your closet since you can use each piece separately. Pair the dress with a glamorous pair of heels and an elegant set of jewellery to give your outfit a complete touch of elegance, making you look beautiful and stylish. Purchase the African cocktail dress today and have it delivered to your preferred location as soon as possible.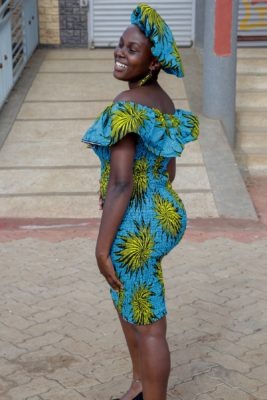 Alternatively, you may opt for the Moroccan kitenge dress, which is made using beautiful blends of shades of green and red. This off-shoulder dress will show off your beautiful skin while keeping you cool and comfortable throughout the date. You can easily wear a scarf to keep you warm without compromising your whole outfit when it gets late. We make the Moroccan kitenge dress using stretching material to ensure that it shows off your lovely curves. The dress also comes with a matching headpiece and earrings that will better compliment your dress, making your overall outfit look more elegant. Pair the outfit ensemble with a fancy pair of heels for a sophisticated look. Purchase the dress today and have it delivered to your preferred location as soon as possible.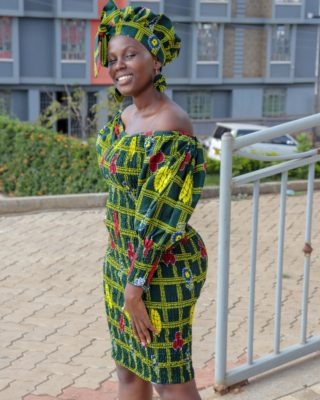 Our kitenge maxi dresses are the perfect option for sunny days. The dresses is also ideal for those who love showing off their beautiful shoulders. They are free and flowy, thus ensuring that they subtly show off your curves. We make the kitenge maxi dresses using thick cotton durable material to ensure they will not fade, stretch out, or tear after subsequent wear or washes. They are a reliable addition to your closet. Also, the use of cotton ensures that the dresses are not transparent. Therefore, your more private features will not be visible. Additionally, the use of cotton ensures that you will remain aerated throughout the day.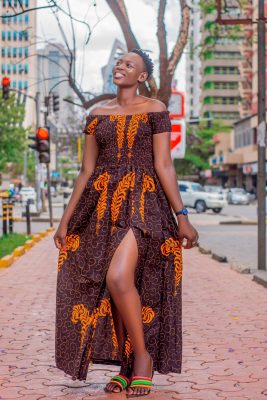 Our kitenge maxi dresses have a mid-slit that will subtly show off a section of your thighs as you walk. This feature will make you seem more enticing and glamourous. These dresses are perfect for high-end occasions such as your Valentine's Day date. However, you may also wear them for other events like meeting with friends, attending church, or weddings. Dress up either of the dresses with heels, and you are good to go. Examples of out kitenge maxi dresses include the blue, purple, and brown kitenge maxi dresses. Purchase either of them today, and we will deliver it to your preferred location as soon as possible.