African designs are beautiful, diverse, and exotic. They give your home a rich cultural heritage, making your space look unique and stylish. African interior designs focus on natural, handcrafted raw materials that accentuate African Culture. These materials are more durable and efficient. The small elements of African inspired décor are incorporated with more straightforward western aspects of modern furniture to create the best look. As a result, the space will have a warm and cosy feel, making it peaceful and relaxing. When creating an African themed design, it is essential to seek out a reliable theme or source of inspiration. For instance, you may wish to transform your space and make it mimic nature, wild animals, sculptures, or even craftsmanship. At African Bravo creative, we make our African interior design pieces using various sources of inspiration, making them relevant to whichever theme you would wish to incorporate.
a.   Nature
Africa as a continent includes a variety of terrains, deserts, rivers, sandy beaches, mountains, and forests. Depending on preference, an individual may have similar colour themes or images in their décor. For instance, if you wish for a beach-themed look, you can opt for the cowrie shell necklaces and hang them on an accent wall in your home. Alternatively, you may place the beaded jewellery pot on a table or shelf in your living room. You can use this pot to store small items such as keys or credit cards.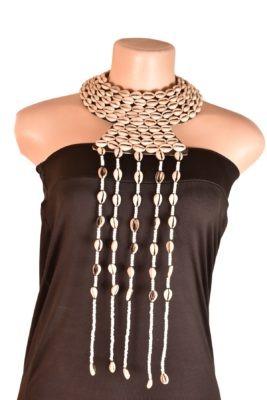 b.   Wild Animals
Generally, wild animals are popular in fashion and interior design platforms. Popular wild animals include zebras, leopards, and lions. These animals are a big part of African culture and inspire art, design, and fashion. Pieces offered at African Bravo creative that are inspired by wild animals include the African Tea Coasters, table mats, big-five engraved whisky glasses, and the engraved wine glasses. These pieces will make your dining room look unique and spectacular. Additionally, we have a variety of wall hanging crafts and fridge stickers, which are the perfect way to spice up your living room and kitchen, respectively. Lastly, we have a variety of bottle top openers that we have carefully shaped to ensure that they mimic the appearance of wild animals available in the savanna region.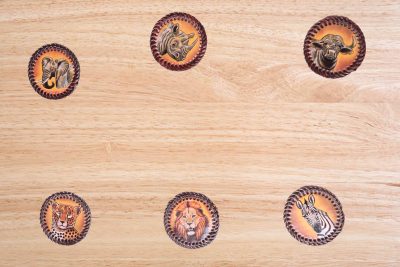 c.    Craftsmanship that Spotlight African Culture
Craftsmanship involves handmade African designs made using natural raw materials like sisal or cowhide. These raw materials are usually processed using procedures linked to tribal culture. Handcrafted African inspired deco is reliable as it adds soul and personality to a space. All materials sold at African bravo creative are handmade. However, the pieces that incorporate natural raw material include the drum key holders. We make the drum key holders using different colours to make them more unique and playful. Alternatively, the sisal table mats or the sisal fruit bowl are the perfect pieces to decorate your dining room space.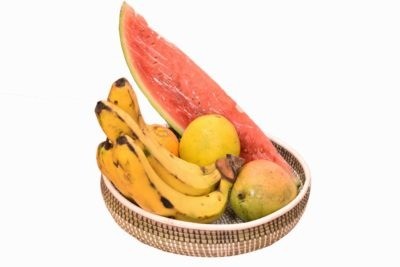 d.   African Décor Color Themes
African inspired décor features earthy and rustic colours. These colours include natural and warm orange, red, and brown shades that are inspired by culture, nature, and African sunsets. It may also include dusty pinks and blues with terracotta shades. African décor colour themes may be a mixture of bright and dark tones. Below are a few pointers on how you can include African décor colour themes into your home.
Cushion Covers that accentuates your culture
Cushion covers are great for adding pattern, texture and even a pop of colour to a simple chair or sofa that uses natural colours. You can purchase a Maasai fabric from our website and use it to cover your cushion, thus giving it a new African themed look.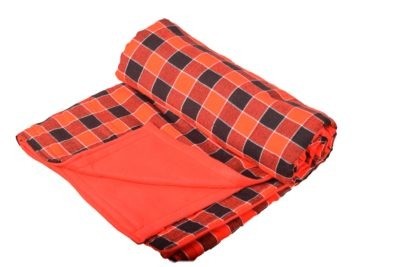 Handwoven Baskets, Bowls, Place Mats and Coasters
Handwoven baskets can be used to store magazines or to display exotic plants. Alternatively, you can place handwoven bowls on feature walls in groups. You can also use them to store small items like keys. On our website, we sell the sisal fruit bowl. This bowl is handwoven and can be the perfect place to display your fruits on your dining table. Handwoven placemats and coasters can complement a wooden coffee or dining table. These include the sisal table mats sold on our website. Use these tablemats simultaneously as the sisal fruit bowl to give your dining room an afro-bohemian look. Purchase our sisal mats or the sisal fruit bowl today, and we will deliver it to your preferred location as soon as possible.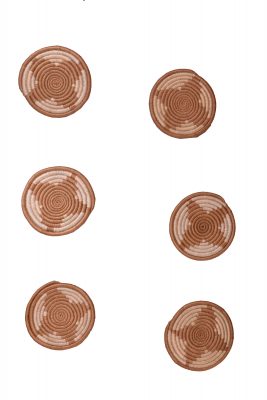 Wood Carvings that accent African culture
African artisans handcraft so many wood carvings. Tribal masks are great for adding interest and a wow factor to a plain wall. Alternatively, you can display sculptures and figures in your sitting room. You can also use wooden carved utensils to give your kitchen or dining room more personality. At African Bravo Creative, we offer a variety of wood carvings. These pieces include our wall hanging crafts, which have different wildlife images, including the giraffe and elephant. We also have uniquely sculpted bottle top openers, making you seem more exotic and classier. Purchase either of our wall hanging crafts or bottle openers today, and we will deliver them to your preferred location as soon as possible.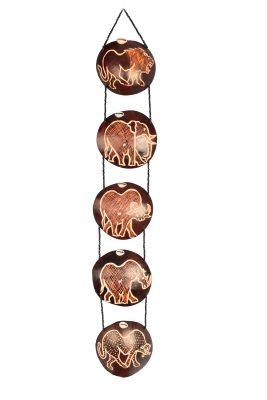 Throws and Wall Hangings
Handwoven throws for beds and sofas can add the finishing touch to a room and create a cosy and relaxed feel. There are many luxurious throws available that use locally produced African cotton too. Alternatively, you can use some African Fabrics like a kikoi or a Maasai Shuka as a throw. Just fold it neatly and place it at the side of your bed, sofa, or place it in a handwoven sisal basket. Purchase a Maasai blanket from our website today, and we will deliver it to your preferred location as soon as possible.
Similarly, you may use traditional African textiles like the mud cloth from Mali and printed kanga from East Africa as wall hangings to add colour and texture to plain coloured walls. You could make your creative wall hanging at home by using leftover African print fabrics. You can also use a beautiful high-quality Maasai Shuka by hanging it neatly over your headrest like a tapestry.
Tablecloths & Napkins
Tablecloths and napkins are a great way to add some texture or colour to your dining table display and could be a talking point at your next dinner party. You could even make your own for a homemade touch. At African Bravo Creative, we make beautiful and detailed table mats that have wonderful images of savanna animals. Examples of table mats we offer include the Elephant 8-sitter table mats and the wildlife 8-seater table mats. We make these tablemats using thick material to ensure durability. Purchase either of these pieces today, and we will deliver them to your preferred location as soon as possible.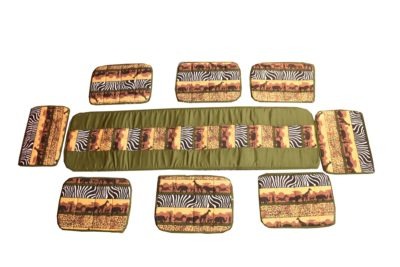 e.    Bags
Bags with African inspired fabrics are a great way to add a splash of colour to your living space, especially if you use bold and vibrant African wax print fabrics. You may hang these bags neatly in your house to ensure that they accentuate the beauty of your home rather than make it look disorganized. Hanging your bags within reach also makes them accessible whenever you want to leave your house. Examples of suitable bags we offer at our website include the tribal leather picnic bag, decorated with beautiful African print fabric. Purchase this bag today, and we will deliver it to your preferred location as soon as possible.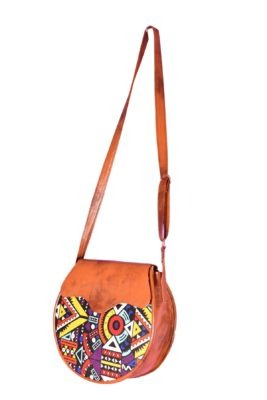 f.     African Wax Print Fabric
Versatile African wax print fabrics are well known for their bold patterns and bright colours. The fabrics are useful in decorating various items in your home and garden, including curtains, cushion covers, tablecloths, lampshades, and even upholstery. You can use your imagination to decorate your home and add different pops of colour where needed to accentuates your culture